Get the details of the Raleigh coffee shop in this post.
Photo by Brenda Godinez on Unsplash
While coffee has been wildly popular for quite some time, matcha has become a more recent trendy beverage thanks to millenials posting constantly about their favorite shops to purchase iced (or hot) matcha from in various forms.
I have occasionally enjoyed a matcha beverage. However, I prefer to stick to my tried and true coffee beverages most of the time. Regardless, I have seen my fair share of little coffee shops and matcha shops, both in person and online.
Usually, a shop will specialize in one specific beverage, whether it be coffee, matcha, or other teas. However, a small coffee shop in Raleigh, North Carolina, called Iris Coffee Lab, offers a little bit of everything. This coffee shop is conveniently located and offers coffee, matcha, and even baked goods that are made locally in North Carolina.
If you are on the hunt for a fun and unique coffee shop conveniently located in the Triangle area, specifically Raleigh, then read on for more details about this quaint little shop.
Menu Items, Location, and More
To kick things off, I am going to discuss some of the menu items available at Iris Coffee Lab. As far as coffee beverages go, you can get all of the following (and more):
Drip Coffee
Pour Over Coffee
Espresso
Americano
Cappuccino
Latte
Now, I understand that all of these coffee beverages are pretty standard drinks which are offered at most coffee shops. However, the fun has just begun, because Iris Coffee Lab offers a whole array of other items as well. Their tea and matcha beverages include:
Blue Matcha Latte
Chai Latte
Jasmine Green Tea
Aged White Peony Tea
More
I don't know if you have ever seen a blue matcha drink before, but it is definitely very beautiful. If it tastes as good as it looks, you are in for a real treat!
Iris Coffee Lab also offers a number of food items which are locally sourced. Some of their awesome baked goods include:
Pastries from Strongarm Bakery (Oxford, NC)
Pastries from Tepuy Bakery
The pastries come from Strongarm Bakery on Tuesday through Saturday and Tepuy Bakery on Sunday and Monday.
Now, if you want to visit Iris Coffee Lab, you will want to know the exact location and hours. Iris Coffee Lab is open from 8 AM to 5 PM daily. It is located in Raleigh, North Carolina at 725 Tucker Street. With this information, you should have no problem making your way over to this fun little shop featuring coffee, tea, matcha, and baked goods.
My Experience
I went to Iris Coffee Lab on a Sunday morning, and I really enjoyed it. There were fresh blueberry donuts, so the whole shop smelled like blueberry pastries. I ordered a drip coffee, which smelled and tasted delicious. As you can see below, they have very beautiful cups that are minimalisitc and stamped with a mint green colored flower.
It wasn't too busy and the music was very calming, so Iris Coffee Lab is definitely a good place to chill and get some work done or read.
There were outdoor tables as well as indoor seating including wood tables and barstool seats with a high top area.
I also enjoyed the nature feel that the coffee shop brought, including little plants inside the shop. They also had some interesting art hung on the wall.
Final Thoughts
If you are looking for a unique little coffee shop in Raleigh that offers other foods and beverages, consider checking out Iris Coffee Lab.
It is the perfect place to do some work on your computer, chat with friends, or simply sit and enjoy a delicious beverage.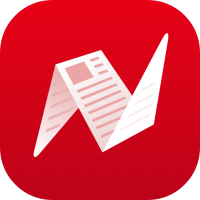 This is original content from NewsBreak's Creator Program. Join today to publish and share your own content.