Here are the details you should know.
Photo by Alex Smith on Unsplash
For those who don't already know, I was a competitive runner for over 10 years. I started running competititvly in middle school when I joined the 7th grade track team. From there on out, I became more involved in the sport, and grew to love it.
I joined the cross-country team in eighth grade, and that really sealed the deal for me. I loved the team aspect and always changing courses that came with running cross-country. By the time I was trying to figure out where I wanted to go to college, I had already decided that I wanted to continue running cross-country and track beyond high school.
I ended up running four years of cross-country, indoor track, and outdoor track at Ohio University, and I had a blast. While I did not continue competitive running after college, many of the top division one NCAA athletes do turn professional out of college.
I have only seen a few professional races in my life in person. Any of the major marathon races or Olympic trials that I have watched were solely seen on the television. Hopefully, that will change soon, because there is a huge elite one mile race coming to Raleigh, North Carolina, this August.
It is called the Sir Walter Miler, and it has been going on for quite some time. The fields this year are already stacked, and if you are a fan of track and field, you will want to read on to get further details of the exciting upcoming event.
History, Logistics, and Details
I first wanted to discuss the rich history of how the Sir Walter Miler got started in 2013. According to their website:
"In June 2013, Sandy Roberts was coming his best collegiate season, and couldn't find any meets, that weren't in Europe, to continue his development....created for Roberts to attempt a sub 4:00 mile with only his brother as the pacer...Hundreds showed up and lined the track to cheer Roberts on. The next year, the Sir Walter Miler took that energy and developed it into a mile-centric event, which has only grown since."
Nowadays, many elite runners flock to the event for the competition and opportunity to crush fast times. In fact, some Olympians are even set to compete in 2021. A few of them include Abby Cooper (2016 Rio Olympian) and Emily Infeld (2016 Rio Olympian).
There are many other well-known elite athletes set to compete in both the men's and women's mile, so it should be a fun, competitive, and exciting event.
As far as logistics go, the event is set to take place on August 6, 2021 at Meredith College. Keep checking their website for race times and special ticket opportunities as the race date approaches.
Final Thoughts
I have been a competitive runner and huge fan of endurance running since I was a little girl. I can't wait to experience the Sir Walter Miler race in person rather than watching it on television.
If you live in the Raleigh area and also love the sport of track and field, this is a must see event that you definitely do not want to miss.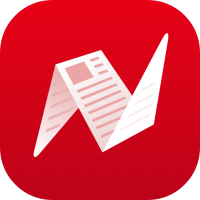 This is original content from NewsBreak's Creator Program. Join today to publish and share your own content.