Learn about some of the experiences at the North Carolina Zoo.
When I was a young child, I loved to go to the zoo. I went with my family a number of times, but there was one specific field trip I went on with my school that still stands out in my mine.
I was in first grade, and my entire class went to the zoo, which was about 30 minutes from our school. We got put into groups of about four or five people with a few adult chaperones per group. My dad went with me on the field trip, so I get to spend the entire day with him and my friends.
At the end of the trip, we went to the shop and my dad let me pick out a souvenir to bring home. I decided on a monkey stuffed animal that wraps around your neck and velcros together. It was blue and green, and I still have the stuffed monkey to this day.
A lot of memories can be made at your local zoo. The zoo is an especially popular place for children, because they are fascinated by all the unique animals that can be seen, as well as the fun experiences they can have. The North Carolina Zoo in Asheboro, North Carolina, is no exception. They have a number of interesting attractions that you might want to know about if you are considering heading to the zoo sometime soon. Here they are.
Kaleidoscope Butterfly Garden
The Kaleidoscope Butterfly Garden attraction is an event that is open daily from 10 AM to 4:30 PM at the North Carolina Zoo. It is located in the Junction Plaza, and it is a season event that runs from May through September. You can purchase tickets for this event at the ticket booth that is located by the Junction Tram Stop. This is a walk-through event with beautiful views of the butterfly garden.
The North Carolina Zoo website describes this attraction as follows:
"Kaleidoscope Butterfly Garden is a dazzling new habitat featuring native U.S. and exotic species of butterflies complete with beautiful gardens. This immersive, walk-thru habitat features dozens of different butterfly species living among tropical plants and colorful flowers."
Acacia Station Giraffe Deck
The Acacia Station Giraffe Deck attraction allows you to look down at the giraffes and get breathtaking views of the giraffes from above. This attraction runs from April through October, from 10 AM to 2 PM daily.
The North Carolina Zoo website describes this attraction as follows:
On the Giraffe Deck, you'll be able to get eye-to-eye with these long-legged giants, an experience you'll never forget. The deck has a beautiful treetop view looking downward on the habitat, so it's a great place for group photos and for viewing our herd of giraffes.
It is also important to note that the giraffes will not be in the habitat if the ground is wet in order to keep them safe. The fee for this attraction is $5 additional per person.
Treehouse Trek
The final paid attraction at the North Carolina Zoo that I will discuss in this article is the Treehouse Trek. This attraction runs from April through October for an additional $3 per person. It is open daily from 10 AM to 4:30 PM. This attraction is described as follows:
Treehouse Trek is a new adventure for guests of all abilities that offers easy and accessible fun around whimsical treehouses, rope bridges and an oversized play nest.
It is recommended to wear comfortable, closed-toed shoes for this attraction, since it does involve walking and hiking through treehouses.
Final Thoughts
For those who are looking for a family friendly place to go that is filled with attractions and experiences, the North Carolina Zoo might be worth checking out. You can get even more details and information on their website, so make sure to check it out before you head there.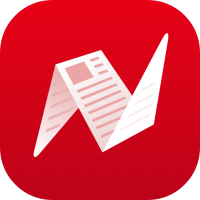 This is original content from NewsBreak's Creator Program. Join today to publish and share your own content.