Ones in the triangle area you should know about.
Photo by Robin Schreiner on Unsplash
I have always enjoyed visiting museums. When I was younger, I got extremely excited whenever my class went on a field trip to a museum at school.
It felt like we were taking an adventure to a completely different world, even though the museums were just a short bus ride away.
Then, when I got to go on a school trip to Washington D.C. in eighth grade, I got to experience what a huge museum was really like.
Visiting the Smithsonian, Washington Monument, and other attractions were some of the highlights of my trip, and my middle school experience in general. Since then, I have always been fascinated with history.
I still enjoy visiting museums to this day. Fortunately, there are a number of incredible ones in North Carolina, some of which I have visited and been very impressed with.
Today, I am going to discuss two of the top museums in the Raleigh, North Carolina, area. I will include some key details about each one, and my personal experiences with them if applicable. Hopefully, this post will provide you some insight regarding what to expect when you visit these awesome museums.
1. North Carolina Museum of History
The North Carolina Museum of History is located at 5 East Edenton Street in Raleigh, North Carolina. It is a Smithsonian Affiliate that features a wide variety of different exhibits. North Carolina has a very rich history, and in case you weren't aware, North Carolina has been home to a lot of firsts. Just to name a few which are listed on the North Carolina Museum of History website:
First state university in the United States: The University of North Carolina, at Chapel Hill, was chartered in 1789 and opened to students in 1795
First gold rush in the United States: Gold was found in Cabarrus County in 1799
Obviously, there are many others, but these are just a few of the first ones listed. Some of the current exhibits going on at the North Carolina Museum of History include:
With a lot to be learned and many different exhibits to explore, the North Carolina Museum of History is definitely one of the top ranked ones to check out.
2. North Carolina Museum of Art
The North Carolina Museum of Art is one that I have personally visited. It is located in Raleigh, North Carolina, and it features outdoor and indoor artwork. There is a trail you can walk along to view the outdoor art.
Inside, there are all kinds of cool exhibits. Currently, there is a Mummy exhibit going on which you can pay to see.
I loved viewing the various artwork and exhibits when I visited the museum. It was peaceful, informative, and a lot of the museum is free to view (with the exception of a few special exhibits like the mummy one I mentioned).
This museum is definitely one worth checking out, which is why I have included it on this list.
Final Thoughts
I hope this article gave you a little glimpse into some of the best museums to explore in the triangle area of North Carolina, specifically Raleigh. For those with an appreciation for art and history, these two museums are ones that you will definitely want to check out when you have a few hours free on a week day or even a weekend.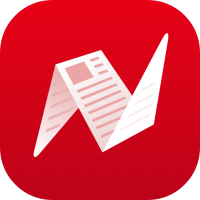 This is original content from NewsBreak's Creator Program. Join today to publish and share your own content.