As highlighted by the museum of history.
Photo by Leonardo Yip on Unsplash
The North Carolina Museum of History, located in Raleigh, is an incredibly popular local and tourist destination. If you have every looked the museum up online or visited it in person, this is probably unsurprising to you.
As a Smithsonian Affiliate packed with unique exhibits, a variety of events, and rich history, the North Carolina Museum of History is an educational building that everyone should consider heading to when they visit the Triangle area.
Furthermore, the North Carolina Museum of History website features and describes a number of historical "firsts", which is essentially a list of some major accomplishments which occured first in North Carolina. In addition to that, there were many different legendary figures who called North Carolina home at some point in their lives. It is crazy to think that the legendary figures of the past once roamed the same streets that many North Carolina residents do today.
Today, I want to discuss a few of the North Carolina historical firsts, as described by the NC Museum of History website. In sharing these tidbits of history, I also hope to inspire some of you to check out the museum in Raleigh to really allow history to come to life.
1. The Gold Rush
I remember learning all about the gold rush in high school history class. Now, about ten years later, all I can really remember discussing was the packs of people who traveled to California looking for gold.
That is why I was so surprised to hear that the gold rush was actually a North Carolina first. In fact, North Carolina takes the cake as having the very first gold rush in the United States. According to the NC Museum of History website, North Carolina was home to the:
"First gold rush in the United States: Gold was found in Cabarrus County in 1799."
I find this little tidbit insanely interesting, so I just had to share it in this article. However, it's not the only surprising North Carolina first.
2. First State University
As it turns out, North Carolina was also home to the very first state university. In fact,
"The University of North Carolina, at Chapel Hill, was chartered in 1789 and opened to students in 1795."
It is crazy that just about 30 minutes from the NC Museum of History sits the oldest state university in the United States. I am a fan of historic universities, as I went to college at a school which was founded in the early 1800's (Ohio University). UNC at Chapel Hill is just a prime example of a piece of educational history in North Carolina.
3. First in Flight
Now, I had to include this one because there is a lot of debate as to whether or not Ohio or North Carolina has claim to the aviation title.
Ohio is called the "birthplace of aviation", whereas North Carolina is often called the "first in flight". I find this ironic because I grew up in Ohio, but I now live in North Carolina. So, I am sort of caught in the middle of it all.
However, according to the National Park Service Website:
"Wind, sand, and a dream of flight brought Wilbur and Orville Wright to Kitty Hawk, North Carolina where, after four years of scientific experimentation, they achieved the first successful airplane flights on December 17, 1903."
Therefore, North Carolina was indeed the location of the first successful airplane flights. Ohio comes into play because the Wright brothers were born in Ohio and also created their first airplane there.
Final Thoughts
The North Carolina Museum of History is a breathtaking building with a lot to offer. Even if you can't visit in person, you can explore a bit of North Carolina history virtually through their website.
As you could probably tell from this article, there are so many interesting facts about North Carolina to learn. There is no better way to do so than by visiting a fun, interactive environment, such as a museum packed with educational exhibits.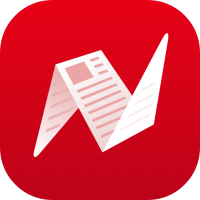 This is original content from NewsBreak's Creator Program. Join today to publish and share your own content.