Let me give you the full scoop.
As you guys already know, I love exploring new coffee shops and reporting not only on my experience, but the general features, upcoming events, and special perks available at various coffee shops in the triangle area, specifically Raleigh.
I personally love visiting small, local coffee shops. Each one has its own unique flair, and I feel better supporting a local business rather than a large chain when I can.
I don't go to coffee shops every single day, and I almost never grab a coffee to-go. I can easily make my own coffee at home, and I honestly love doing so. My homemade coffee is absolutely delicious, and I get to brew it however I would like. It is also cheaper.
So, why then, do I go to coffee shops? I go for the atmosphere, the change of scenery, the ability to do work without distraction, and of course, the delicious coffee.
On my most recent coffee adventure, I checked out Sir Walter Coffee in downtown Raleigh, North Carolina. My experience was amazing, and the shop was buzzing with people. In this article, I plan to share not only my personal experience at Sir Walter Coffee, but also some of the top features of the shop overall. Let's dive right into this post.
The General Consensus
Before I get into my personal review, I want to talk about the general consensus of Sir Walter Coffee in Raleigh. According to their website, The Zagat Review describes the coffee shop as follows:
"This Downtown barista bar crafts coffeehouse classics plus coffee and tea cocktails (offered with or without alcohol) and bubble tea in a hip space with orange and gray accents, colorful artwork and outdoor seating."
Furthermore, just to provide a little bit of history about the coffee shop, it was founded in 2017 as a creative space to get your caffeine fix.
The coffee shop features breakfast items like bagels, burritos, waffles, sandwiches, and avocado toast. They even have a lunch menu, as well as teas, coffees, kombucha, and cocktails.
Unlike some coffee shops which close early, Sir Walter Coffee is open later. They open at 7 AM every single morning, and they close at 8 PM each day, except for Friday and Saturday, when they close at midnight.
The coffee shop is known for being consistently busy and bustling, and some even describe it as having an NYC coffee shop feel.
My Personal Experience
Now that I have gone through some of the general logistics and perks, I wanted to briefly discuss my personal review after visiting Sir Walter Coffee.
First off, I purchased a light roast drip coffee. It came piping hot, smelled and tasted delicious, and for those who are picky about their coffee, I think you will be satisfied with the quality and flavor.
The music was peaceful, calming, and upbeat at the same time. I was able to get some quality work done while enjoying my coffee, so I highly recommend this fun coffee shop in Downtown Raleigh.
Final Thoughts
Everyone gets to choose how they spend, save, or invest their money. While some people think coffee shops are a complete waste, I think the occasional coffee shop trip can be a fun and exciting experience.
Ultimately, you have to decide if it is worth the cost for you. If you like upbeat, buzzing coffee shops with excellent coffee and service, Sir Walter Coffee in downtown Raleigh is definitely one that I would recommend you consider checking out.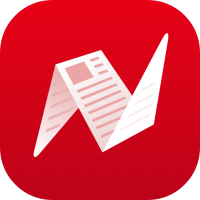 This is original content from NewsBreak's Creator Program. Join today to publish and share your own content.