Chapel Hill is hosting Sundays at Sunset.
Photo by Dan Tuykavin on Unsplash
Just a little bit outside the city life of Raleigh, there is a town featuring one of the most well-known universities in North Carolina - UNC at Chapel Hill.
While the university is one of the most famous landmarks in the city, that is not all that Chapel Hill, North Carolina has to offer (not by a long shot).
So, rather than talking about the university or its history, I thought I would highlight an upcoming summer event that will be repeated on Sunday evenings in Chapel Hill. I personally love outdoor events, and I have fond memories of attending concerts on the green in the summer as a child with my family back when I lived in a small town in Ohio. However, these kinds of events can be fun for all ages, not just families.
Not only is the event free, but it also takes place outdoors through the duration of July. If this sounds like something of interest to you, stay tuned for this article as I dive into the details.
Everything You Should Know
The Sundays at Sunset outdoor concert series is occuring throughout July in Chapel Hill, North Carolina. The exact address is as follows:
"Southern Village, 600 Market Street in Chapel Hill, is presenting an outdoor concert series, Sundays at Sundown Music Series, on the Green in 2021. "
The concert will repeat each Sunday at 7 PM. The gates will open at 6:30 PM, and you can find a spot on the Green. This series has already started up after the 4th of July on July 11th. However, it will continue with the following schedule:
July 18th, 8 PM: Idlewild South
July 25th, 8 PM: David Burney and Rebecca Newton
Therefore, it is certainly not too late to get involved in this fun evening live event about 30 minutes outside of Raleigh.
For those who enjoy outdoor live events, specifically live music, this event is definitely worth checking out. Whether you are a university student or simply someone who lives in the Chapel Hill or Triangle area of North Carolina, this location is ideal for you.
Final Thoughts
I personally love highlighting some of these local North Carolina events, as I really enjoy outdoor music. I also appreciate that you can grab a spot in the grass and attend the concert for free.
It is no secret that concerts are not cheap, especially with nationally acclaimed bands, where even general admission ticket prices can reach the triple digits.
That is why free outdoor concerts can be an awesome option if you are looking for a budget friendly event to attend on weekend evenings. If you like the atmosphere of an outdoor music concert series, and you live in the Chapel Hill area, definitely consider checking out this concert series in July.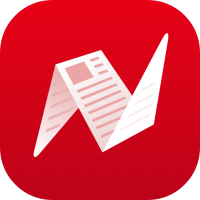 This is original content from NewsBreak's Creator Program. Join today to publish and share your own content.