These ones are truly unique.
Photo by Stephanie Klepacki on Unsplash
As someone who loves history, I am always seeking out statues, monuments, and museums that I can visit to experience a little slice of the past.
Fortunately, where I live, in North Carolina, there are all kinds of sites to explore. While the museums are certainly incredible (and pretty popular), there are other historic sites with rich histories that are arguably just as fun to explore.
These historic landmarks were crafted with great care. The architecture is unreal, and the money which was poured into these landmarks was truly insane. When you visit these landmarks, you will likely be blown away by their vast size and rich history.
Today, I wanted to discuss two popular historic landmarks that are located in North Carolina. For those of you who want to explore some of these types of places but have no idea where to start, this post will hopefully provide you with some insight and background knowledge.
Let's go ahead and dive right into this post. After reading this, you just might be eager to start planning your next trip.
1. The Biltmore Estate
The Biltmore estate is an extremely huge estate located in North Carolina, which was created for none other than the Vanderbilts. In fact,
"The Biltmore Estate was built from 1889-1895 as a vacation home for George and Edith Vanderbilt. The stunning 8000-acre estate has 250 total rooms, with a lavish library, 33 bedrooms, and luxurious indoors swimming pool. Today, both the estate, the grounds and garden is an extremely popular tourist destination in North Carolina."
The estate is located in Asheville, North Carolina, and it is essentially a house musem. It is a huge tourist attraction in the city, and for those who appreciate elegant architecture and enjoy exploring historic properties, this might be the landmark for you to adventure to next.
2. The USS North Carolina
The USS North Carolina is located in none other than Wilmington, North Carolina. It is a slice of history from World War II, and it is described as follows:
"The USS North Carolina played a crucial role in WWII and was awarded 15 battle stars during her service. Today, you can experience the floating slice of history in Wilmington. The historic landmark is open for tours, perfect for the history buff!"
For those who prefer to learn more about past battles and specifically the 1930's - 1940's, this Wilmington landmark might be worth checking out.
Final Thoughts
Historic landmarks like the Biltmore estate are like museums in the sense that they are a piece of history that you get to explore. However, they have a much greater focus on a single moment in history, rather than a collection of various moments in time.
While both can be fun and exciting for history buffs, some people prefer to explore areas outside of a museum setting. If this describes you, the two landmarks shared might be just what you are looking for.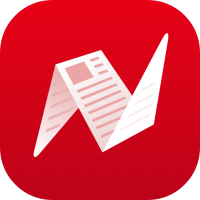 This is original content from NewsBreak's Creator Program. Join today to publish and share your own content.