Get the details in this post.
Photo by Mike Benna on Unsplash
When I was a kid, there was one summer activity I always looked forward to doing with my family. It was called "concert on the green", and it was a weekly summer event held in the center of the town where I grew up.
Each week, there would be a new band performing live. My family used to drive into town and sit in the grass on top of blankets while we listened to music.
There were usually a lot of kids at these events, so we would run around with them and play and we would even do cartwheels and tumble and it was just a really fun way to Internet act with the community. I still have really fond memories of those early summers when I was young. I love going to the concert on the green with my family, and there is actually something similar available in Cary, North Carolina.
If you enjoy live music, you will want to stay tuned for this article, where I will discuss a free entertainment opportunity in the triangle area of North Carolina, specifically Cary.
What the Event Involves
In the Cary, North Carolina on Wednesday evenings through August 25, 2021, there is going to be free acoustic entertainment at the park. This event is called acoustic evenings in the park, and it is located at Waverly Place, in Cary, North Carolina. The address is 307 Colonades Way.
Visit Raleigh states that you can:
"Join Waverly Place all summer long for Acoustic Evenings in the Park on Wednesday from 6:00 to 9:00 pm. Guests can enjoy a variety of acoustic acts each week along with interactive strolling entertainers."
In addition to that, there are a ton of restaurants located conveniently nearby, which means you can enjoy some indoor or outdoor dining, great food and drinks, and incredible music all at the same time.
Upcoming Performers
One of the coolest things about this weekly acoustic event is that there are new performers each and every week. The one coming up on July 14 features Tommy Niemann, who is:
"A guitarist and vocalist, Tommy aims to write and perform music that is honest and full of heart."
In addition to that, the July 14, 2021, date features street magician Joshua Lozoff. Best of all, this weekly event is free to the public, so you don't have to shell out a pretty penny to enjoy an evening of live music and fun for everyone.
Final Thoughts
I think most people would agree that music is one of the simple pleasures in life. I personally really enjoy live music, and it is even better when you can attend for free.
Concert tickets can definitely get expensive, and costs add up fast. For those who don't want to or can't afford to spend the money, free events like these evenings in the park could be the perfect option. Families especially can benefit from these events since multiple concert tickets can get insanely expensive, and not all of them are family friendly.
If you are looking for some live music in the triangle area that is free to the public and conveniently located, the acoustic evenings in the park in Cary, North Carolina are definitely worth checking out.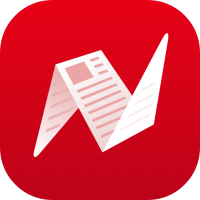 This is original content from NewsBreak's Creator Program. Join today to publish and share your own content.