Cookie Establishments Near USF Stay Open for Those Late Night Cram Sessions!
If you are lucky enough to be a college student at the University of South Florida you may fall victim to one of two establishments too close to your dorm! Both cookie concepts were dreamt up out of college dorm rooms, so the entrepreneurs understand the sentiment behind late-night cookie cravings.
Insomnia Cookies
First, let's talk about Insomnia Cookies conveniently located at 5114 East Fowler Avenue, Suite 102, Tampa, FL, 33617.
All the Goods
Pickup and delivery hours are available until 1 AM Sunday through Wednesday and until 3 AM Thursday through Saturday.
Nine Classic cookie varieties: Chocolate Chunk, Snickerdoodle, Double Chocolate Chunk, Sugar, M&M, Double Chocolate Mint, Oatmeal Raisin, Peanut Butter Chip, and White Chocolate Macadamia.
Deluxe cookie is available in six delicious flavors: S'mores, Peanut Butter Cup, Triple Chocolate Chunk, Confetti, Salted Caramel, and Oatmeal Chocolate Walnut.
Additional items available are ice cream (sold individually, between two cookies as a 'Cookie'wich' or as a scoop on top), brownies, the 'Big'wich' (icing between two cookies), and the quintessential cookie companion, milk.
So the story goes (according to the About page at Insomnia Cookies and a 2015 Huff Post article), in 2003 Seth Berkowitz who was a college student at Penn State loved late-night sweets but didn't want to go out in the snow to get them. So, Seth started baking cookies himself, giving away samples until it became a hit on campus.
Students were especially interested in buying his cookies as a "late night snack," while working on exams and studying. He says that the fact that the fundamental reason Insomnia became successful is because word of mouth is incredibly strong on a college campus. ~Huff Post Contributor & UPennStudent Rajat Bhageria
In 2006 Insomnia Cookies opened its first brick-and-mortar store. In 2008 it hit the streets via food trucks which ended in 2016. 2016 is the same year Insomnia opened its 100th store.
I first heard of Insomnia Cookies from fellow Tama Foodie, ChowinDownWithSarah. She was in Orlando and mentioned how she couldn't wait for the Tampa location to open. She raved about the cookies on Instagram.
The cookies are always served warm! We can eat cold cookies, but who can resist a warm one? I personally go crazy when trying anything for the first time, so I ate my cookies warm, then warmed up the rest of my cookies when I craved more.
Fast forward to December 2020 when Insomnia Cookies' opened its first Tampa store. It was its sixth location to open in Florida and the 183rd nationwide. Shortly thereafter in February 2021 Insomnia also opened a store in South Tampa!
Cookie addicts can become members of CookieMagic for $9.99 a month where they get 1 cookie a day in-store or with a cookie delivery. Delivery is free and they get 20% off shipping.
Cookie Munchers
Cookie Munchers opened their second location in Tampa 3 years ago at 11842 Bruce B Downs Blvd Tampa, FL 33612.
The Deets
Pickup and delivery hours are available until 1:30 AM Sunday through Wednesday and until 3:30 AM Thursday through Saturday.
Cookie Flavors: M&M, Sugar, S'mores, Red Velvet, Snickerdoodle, Chocolate Chip, Double Chocolate Chip
Ice Cream: Chocolate, Cookie Dough, Sea Salt Caramel, Homemade Vanilla, Mint Chocolate Chip, Krazy Cookie Dough
They also offer Warm Cakes, Edible Cookie Dough, and Drinks
Cookie Munchers was founded by Brandon Lucante and Cassandra Aran (Bran & Cassie) after they both graduated from Rowan University in 2016. They started small, working out of the back of a local bagel shop (Ry's Bagels), and opened their first storefront location in November of 2017 in New Jersey. In December 2018 they opened their Tampa location.
The duo started out as best friends, became a couple, then business owners. They are no longer a couple and Bran sold his portion of the business last year. This heartwarming YouTube video by Cassie sums up the business and the last 5 years of their personal and professional lives perfectly.
Just their story alone and Cassie being a natural star makes you want to drop in for a cookie just to see what it's like. I can personally vouch for the warm, face-sized cookies as being scrumptious.
Let's face it. Late-night cookie cravings are a thing (especially near universities) and these young entrepreneurs are capitalizing on it.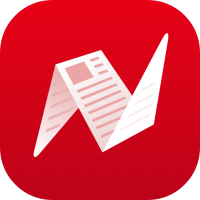 This is original content from NewsBreak's Creator Program. Join today to publish and share your own content.