NAM Foundation in Pensacola, FL Announced the Wait Is Over for Blue Angels Fans
The Blue Angels specialty license plate will be available at Florida local county tax collector offices after August 9, 2021. The plate features four blue and gold F/A-18s between the words "Florida," and "Home of the Blue Angels."
The Blue Angels, established in 1946, serves as ambassadors of goodwill by bringing naval aviation to men, women, and children across America.
The Blue Angels precision flight demonstrations showcase the professionalism, excellence, and teamwork found in all Navy and Marine Corps units, as well as provide the thrill and magic of flight to people each year. An estimated 11 million spectators view the squadron during air shows each year.
Who is the NAM Foundation?
The Naval Aviation Museum (NAM) Foundation supports the National Naval Aviation Museum and National Flight Academy in Pensacola, Florida. NAM Foundation promotes the history and heritage of Naval Aviation for current and future generations advancing STEM education for our nation's youth.
The National Naval Aviation Museum is home to tens of thousands of items and millions of documents that span the entire spectrum of Naval Aviation history.
Students of the National Flight Academy live for 6 days in a multi-story, 102,000 square foot facility experiencing theme-park style thrills surrounded by advanced technology, flight simulators, and virtual reality games that ignite imagination and encourage learning.
The NAM Foundation works diligently to raise funds through gifts and memberships. All Foundation funding, aside from staffing and operational costs, contributes to Museum expansion, aircraft preservation, conservation and maintenance, development of new exhibits, and support of day-to-day functions.
"There's a lot of enthusiasm throughout the state about this tag," said Duane Thiessen, President and CEO of the Naval Aviation Museum Foundation.
Funds raised through the sale of this new specialty license plate will help the Naval Aviation Museum Foundation a 501(c)(3) non-profit.
Specialty Blue Angels Licence Plate
According to the Florida Department of Highway Safety and Motor Vehicles (FLHSMV), The Naval Aviation Museum Foundation is the second organization from the 2020 Legislative Session to have their newly authorized specialty plate meet all design, development, manufacturing, and presale requirements established to begin the distribution process.
The Florida Department of Motor Vehicle's process to establish a new specialty license plate required the Naval Aviation Museum Foundation to sell 3,000 vouchers.
As a process to gain public support, the Naval Aviation Museum Foundation offered numbered Commemorative Challenge Coins to the first 3,000 Floridians who purchased a voucher exclusively from the Escambia County Tax Collector's website.
The 1.5" antique bronze coin showcases the Blue Angels crest on the front and the words, "I Helped Make History" on the back. This exclusive coin is a way to thank those who helped make the Blue Angels license plate a reality for the State of Florida. The goal to sell 3000 vouchers was met in December 2020 in less than three months.
"Escambia County is blessed to be the home of the world-class National Naval Aviation Museum and National Flight Academy. We are proud to partner with the Naval Aviation Museum Foundation to promote this plate and honor all naval aviators on whose shoulders both institutions were built. The purchase of a Blue Angels specialty plate is an investment in our community and our children," said Escambia County Tax Collector Scott Lunsford.
Source: https://navalaviationfoundation.org/news/
Pensacola Voucher Redemption Event
In Pensacola, the new Blue Angels specialty license plates will be issued during a special Saturday event on August 14, 2021, at the Marcus Pointe office, located at 6451 North "W" Street, Pensacola, Florida. The event will begin at 8:00 AM. and be open to anyone who wishes to purchase a Blue Angels license plate.
To make an appointment to attend the Pensacola Blue Angels Redemption event you can register here: https://kiosk.qless.com/kiosk/app/home/5000000144
Redeeming a voucher will require a license plate replacement fee of $36.90, as mandated by Florida laws, in addition to the previously paid voucher fee. If an applicant's registration is being renewed at the same time as the voucher redemption, the replacement fee will be added to the renewal. Motorists should bring their proof of Florida insurance when redeeming their vouchers.
Source: http://escambiataxcollector.com/BlueAngels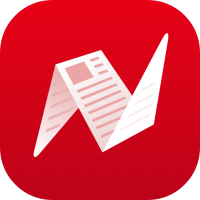 This is original content from NewsBreak's Creator Program. Join today to publish and share your own content.