City Festivals' Annual Vegan Gourment Food Fest Returns to Tampa at a New Location
Sweetwater Organic Farm in Town n' Country is the 2021 location of the Florida Gourment Vegan Food Festival on Sunday, August 1, 2021, from 3 PM to 7 PM.
Last year's Florida Gourment Vegan Food Festival held on February 1, 2020, was one of the last festivals held in Tampa before the pandemic shut down large city gatherings. It was held at the University of South Florida botanical gardens.
New Location
Tampa vegans, vegetarians, flexitarians, and vegan-curious foodies can get excited as the festival is back at a later date and time and a new location.
The 2021 festival will not only be a festival of everything vegan but it will be held in the evening and also raise awareness about Sweet Water Organic Farm, as a local non-profit organization and community farm.
Sweetwater Organic Community Farm was established in 1995 as a nonprofit community-supported urban organic farm and environmental education center in Tampa, Florida. It is located on 6 acres of suburban property along the Sweetwater Creek in Tampa's Town 'n' Country neighborhood, in Hillsborough County, Florida.
"This year, we are bringing the vegan food fest to the farm for a rustic one-with-nature experience as we continue to explore new spaces while highlighting the essence of community," says Tash Johnson with City Festivals, the Event Organizers.
From Vegan Soul Food to Vegan Caribbean Cuisine, Vegan Latino Dishes, Vegan Italian, Vegan Brazilian, there will be a diverse array of options for every palate!
"On Stage" - Festival Lineup
The special host for 2021 is Jen Wead, Tampa chef, herbalist, and writer with over 20 years in the food and beverage industry! The former co-owner of Florida Women Magazine and author of The Divine Foodie column, has always put her emphasis on simple, clean meals prepared with local ingredients.
She has taught healthy cooking classes all over the Greater Bay Area, focusing on healing the body with food. During the pandemic, she took her love of natural healing through food a step further and became a Certified Herbalist.
Gourmet Vegan Food
As an educational experience, the fest also welcomes guests to learn from local chefs through cooking demonstrations teaching how to prepare traditional dishes - vegan style, including an American-creole fave, "Jambalaya" presented live on stage by Louisiana Chef Monique of Duality Vegan Cafe.
Kiva Williams, @thefunfoodiemama Tampa Bay mommy influencer and TV personality, will be on stage with an interactive demo with kids. Patrons can learn how to make eating greens fun for the entire family.
Chef Hazel of Better Me Foods @bettermefoodsps returns with Latino-inspired Vegan cuisine farm-to-table style. She will also share how to add spice and flavor to your dishes using natural herbs.
I had the pleasure of being a judge and media guest at the 2020 Florida Vegan Gourmet Food Fest where Chef Vivian Dodson, owner of On the Go Gourmet, prepared a Vegan Chili that was spicy, flavorful.
It's so exciting that Chef Vivian will be sharing her international fusion vegan french toast with berries on stage.
Wellness
The festival also celebrates wellness hosting workshops for guests to embrace inner peace.
Festival-goers can experience healing with a sound bowl experience by Energy Healing Spiritualist, The Zen Elephant.
Yoga and meditation sessions will be hosted by Maisha Yoga.
Marketplace
The marketplace is a huge part of the Florida Vegan Gourmet Food Fest. Vendors from all over Florida showcase a variety of self-care, holistic, and vegan-friendly products that support local small businesses.
Entertainment & Contests
To make the evening more exciting, patrons will enjoy live music, as well fun activities throughout the evening including a Blindfold Food Tasting Contest and a chance to win tickets to Universal Studios sponsored by Mor TV.
The Florida Vegan Gourmet Food Festival is one you will not want to miss. Last year's festival opened my vegan-curious eyes to a world of gourmet food where I did not miss the meat in my meals.
The event is also a fantastic way to support local, Florida small business vendors. Advance tickets can be purchased at eventbrite.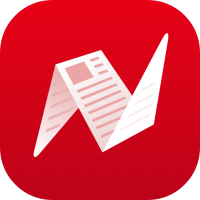 This is original content from NewsBreak's Creator Program. Join today to publish and share your own content.