Tampa, Florida was the backdrop for the Highly-Anticipated Annual Issue of Sports Illustrated that Hits Stands Tomorrow, July 20, 2021.
The Photographer
Yu Tsai, one of the most sought-after fashion and celebrity photographers in the world shot two of the three history-making covers for this year's Sports Illustrated Swimsuit Edition. One of those covers was photographed in Tampa, Florida.
Once a Biologist, Taiwan-American Yu Tsai is a multifaceted creative. Not only is he a renowned photographer who has photographed the industry's most visible, and provocative talents, but he is also a television personality, namely as a judge on America's Top Model.
Tsai is equally as talented as a director, producer, and podcast host.
In addition to Tsai being a multi-media talent, he is also a foodie. Yu Tsai is the producer and host of a food show called Street to Kitchen Asia, which airs on National Geographic.
Most of the iconic "firsts" in the 2021 Sports Illustrated Swimsuit Edition issue was shot in Tampa by Yu Tsai.
How Tampa Became a Backdrop
Sports Illustrated Swimsuit tapped Hard Rock Hotel & Casino properties in the U.S. to serve as exclusive shoot locations for its illustrious 2021 Sports Illustrated Swimsuit Edition. This makes Hard Rock International the first-ever, branded shoot location for the Sports Illustrated Swimsuit Edition.
The 58th installment of the Sports Illustrated Swimsuit Issue was shot at four prominent Hard Rock properties that include Atlantic City, NJ; Hollywood, FL; Sacramento, CA; and Tampa, FL at the Seminole Hard Rock Hotel & Casino Tampa.
"Hard Rock International is more than honored to act as the first partner property to land as the setting in such a distinguished publication and highly coveted issue," said Keith Sheldon, President of Entertainment for Seminole Gaming and Hard Rock International.
Tampa Makes the Cover
Leyna Bloom is a history-making cover model photographed by Tsai in Tampa.
Bloom is the first transgender cover model in Sports Illustrated Swimsuit history. She is also the first trans person of color to in Sports Illustrated.
"Leyna is legendary in the world of activism, strikingly gorgeous, and has an undeniable sense of self that shines through the minute she walks on set," says SI Swimsuit editor-in-chief MJ Day in a Sports Illustrated interview. "We are honored to have her in this year's issue and understand the effect it will have on so many others. She joins our team, not because of what she represents but because of her beauty, commitment, and desire to leave the world a better place."
Leyla Bloom made the cover, but Tsai also photographed several other "firsts" for the swimsuit issue.
Yumi Nu is Yumi Nu made Sports Illustrated history as the swimsuit issue's first Asian American curve model. She is a Japanese-Dutch recording artist, plus-size model, and entrepreneur. Yumi also created Blueki, an ethically sourced plus-sized clothing line.
Kathy Jacobs is the "oldest and shortest" Sports Illustrated Swimsuit rookie. the 57-year-old stands at 5-feet-3-inches tall.
Katrina Scott is another rookie who says, "it's never too late" as walked the Sports Illustrated swim week runway in the middle of an IVF cycle. She is a successful entrepreneur, brand-builder, and new mom who serves as an advocate for body kindness.
Yu Tsai also photographed veteran, Jasmine Sanders who won rookie of the year in 2019.
Iconic History-Making Covers
As Sports Illustrated Swim continues to focus its efforts towards shifting the industry's perceptions of beauty, the 2021 issue brings together a group of powerfully diverse people and creates a community rooted in self-love, acceptance, and transformation.
"Among the many things we've learned over the past 18 months is how much we value being a part of a community, and how much we miss that interaction when it's taken away," says MJ Day, Editor in Chief of Sports Illustrated Swimsuit. "This issue represents the culmination of a powerful community coming together during challenging times to make history."
The 2021 cover models are Megan Thee Stallion, Naomi Osaka, and Leyna Bloom. Megan was photographed by James Macari, Leyna and Naomi were photographed by Yu Tsai.
"If there's one thing that our cover models have in common, it's that they don't have one thing in common. They look different, have different upbringings, have different passions and inspirations. But each is a reminder that beauty comes in many forms. Leyna Bloom makes history as the first transgender cover model in Sports Illustrated Swimsuit's history, and the first trans person of color to appear on our pages, solidifying the fact that the more diverse and inclusive a community, the stronger it becomes. We celebrate Naomi for her passion, strength and power geared towards consistently breaking barriers when it comes to equality, social justice and mental health. As for Megan Thee Stallion, she is a magnetic powerhouse taking the world by storm. Together these women represent three of the most powerful voices of today." ~MJ Day, Editor in Chief of Sports Illustrated Swimsuit
Celebration Event
Hard Rock International and Sports Illustrated Swimsuit will be hosting release launch activities throughout the weekend of July 24, 2021, onsite at one of the included properties, Seminole Hard Rock Hotel & Casino Hollywood, FL. The festivities will kick off with interactive daytime events, a red-carpet launch event followed by a concert at Hard Rock Live to close out the celebrations.
"We are excited to join forces with Hard Rock International for the 2021 launch event," said Hillary Drezner, General Manager of Sports Illustrated Swimsuit. "We are bringing together leaders in the lifestyle, hospitality, entertainment and music space to deliver innovative and unrivaled experiences to celebrate the launch of SI Swimsuit's annual issue and continue the evolution of our game changing brand."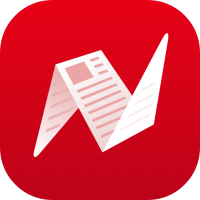 This is original content from NewsBreak's Creator Program. Join today to publish and share your own content.