A recent USF Survey uncovered some Vaccine Hesitancy factors in Florida. Any hope in flipping the "Wait and See" group?
Researchers at the University of South Florida in Tampa, Florida conducted a statewide survey of 600 Floridians to better understand the factors associated with vaccine hesitancy.
The study also measured policy sentiment related to COVID-19 vaccines. The survey included a representative sample of Floridians, fielded between June 3rd and 14th, 2021.
More than half of Floridians (55% as of July 15, 2021) have received at least one dose of the COVID-19 vaccine.
Source: usafacts.org
USF Study
From the USF study of those adults who have not yet been vaccinated, 35.3% say that they will "probably not" or "definitely not" get vaccinated. Another 24.3% are still undecided about whether or not to undergo vaccination.
The most significant drivers of vaccine hesitancy among Floridians include concerns over the potential side effects of a vaccine and fears that the vaccines were created too quickly.
Three-quarters of those who say they will "probably not" or "definitely not" get vaccinated (74.2%) indicated that they are concerned about the potential side effects of a vaccine.
Nearly half (50.5%) indicated that they feel the vaccines were created too quickly.
Only a fifth (20.6%) don't believe that the vaccines are effective at preventing the spread of COVID-19.
Exposure to misinformation was correlated with a decreased likelihood of undergoing vaccination. Among those who did not report encountering any of the misinformation themes, 73.8% had been vaccinated.
That number fell to 62.9% among those encountering at least one source of misinformation, while only half of those (52.2%) encountering six or more false stories reported being vaccinated.
The survey responses included several notable partisan differences. Those who identified as Democrats were significantly more likely to have been vaccinated (73.4%, compared to 58.5% of Republicans and 56.5% of Independents. Republicans and Independents were also significantly more likely to oppose mandatory vaccinations for theme park guests, cruise-line guests, and students.
Florida Statistics
The graphics from healthdata.gov below shows a correlation between COVID-19 vaccinations per county vs transmission levels. In Hillsborough county, 40% or more are vaccinated, and the transmission levels are substantial.
Only Miami-Dade and Duval Counties are largely populated areas that are 40% or more vaccinated and have high transmission rates. The rest of the counties with high COVID-19 transmission rates are more rural areas of Florida showing 30% or less of the population vaccinated.
Those small counties with high COVID-19 transmission rates are St. Johns, Clay, Nassau, Santa Rosa, Bay, Baker, Putnam, Bradford, Hardee, Hendry, Wakulla, Gulf, Union, Taylor, and Holmes counties.
Source: healthdata.gov
The Wait and See Group
It's fair to say that there is a number of people in Florida that fall under the "Wait and See" group in the United States. These are people with hesitancy usually not having to do with partisan reasons at all.
I personally have lived in two cities in Florida during this pandemic and have noticed a significant difference in sentiment.
In Tampa, a highly populated metro, those unvaccinated are republicans. Tampa is about 50% republican and 50%, democrat. There is definitely a "Wait and See" group in Tampa especially among minorities, but not as much as in more rural areas of Florida.
In Pensacola, where most of the population is republican, many don't get vaccinated, which is a given. It shocked me that minorities are less likely to get vaccinated no matter their political party in Pensacola. I have yet to run into a minority in Pensacola, besides my own family that has been vaccinated and I've been here since April.
When asked to choose the main reason they haven't gotten vaccinated, the top two answers among the "Wait and See" group are that the vaccine is too new (38%) and that they are worried about side effects (18%); among the "definitely not" group, the top reasons are they don't trust the government (19%) and they just don't want to get vaccinated (12%).
This "Wait and See" group may be Florida's only hope for herd immunity. How do we flip them?
The good news is that percentage of those in this "Wait and See" group dropped since December, however, the concerns about the Johnson & Johnson vaccine have deepened concerns about vaccine hesitancy.
Before the FDA paused the vaccine on April 13, 2021, the "Wait and See" group actually leaned toward Johnson & Johnson.
In March 2021 Kaiser surveyed 1,862 adults and 17% fell into the "Wait and See" group. Of those, 16% said they would definitely get Johnson &Johnson's vaccine, compared with 8% who said they planned to get Pfizer's and 7% who said they would take Moderna's.
The analysis showed that the convenience of a one-dose vaccine would have made it easier to reach harder-to-convince populations to get vaccinated.
After the FDA paused the Johnson & lifted the pause 10 days later, a Verywell Vaccine Sentiment Tracker survey saw a 15% decrease in preference for Johnson and Johnson vaccines after the pause due to concerns about side effects.
Key Themes From The Verywell Vaccine Sentiment TrackerSurvey
Vaccine hesitancy jumped after the FDA paused the administration of the Johnson & Johnson vaccine due to blood clot concerns. 
Unvaccinated people are becoming more concerned about vaccine side effects and less worried about the pandemic.
A nationwide push to increase easy access to vaccination is the way forward.
A Kaiser Health News report shows that 25% of young adults, ages 18-29, and 24% of Black adults were most likely to fall into the "Wait and See" group.
As of July 6, 2021, less than half of Black and Hispanic people have received at least one vaccine dose in nearly all US states reporting COVID-19 data.
As new variants spread, unvaccinated Black and Hispanic people are at an increased risk for coronavirus, potentially leading to widening disparities going forward and limiting the nation's recovery.
Source: Kaiser Family Foundation
Twin Sister Docs Release a Report to Debunk Vaccine Myths
Drs. Delana Wardlaw and Elana McDonald, known as the Twin Sister Doctors who are African-American women released a special report "The COVID-19 Treatment: Debunking Myths & Maximizing Participation."
The report offers insightful strategies to combat COVID-19 vaccine hesitancy, particularly in Black communities.
The Twin Sister Doctors' major goals with this report are to build trust and transparency through partnerships with federal, state, and local government health officials to partner with local Black doctors, Historically Black Colleges and Universities, faith-based organizations, fraternities, and sororities, civic organizations.
"There isn't a day that passes where I'm not getting questions from my patients, friends and neighbors about some myth they've heard about the vaccine," said Dr. Wardlaw, who runs a clinic at Temple Health. "I spend a great deal of time letting these people know that they're not getting injected with trackers or drugs that will alter their DNA."
Perhaps the push needs to be in more rural areas as it seems the less informed and misinformed seems to be in smaller republican run towns.
Living in Pensacola for a few months has allowed me to see how minorities go along to get along when it comes to everything including their health in smaller communities.
In Pensacola, mask-wearing is rarely seen in Pensacola by white people even before President Biden announced that it was okay to go maskless if you are vaccinated. Black people are still wearing masks. They obviously know the dangers of the virus but are too afraid to get vaccinated. In Tampa, only a small percentage of my minority friends did not get the vaccine yet.
It doesn't help that "operation warp speed" occurred during the Trump administration. Black people, especially in the South have distrust in vaccines due to history. The distrust created from the Tuskegee experiment is still prevalent in the urban community.
"Any number of these organizations work with individuals in cities in communities throughout the country," said Dr. McDonald. At the end of the day, my experience has been that there's a greater chance many people will get vaccinated when they get encouragement and facts from people who look like them."
I was in the "Wait and See" group until I temporarily moved to Pensacola and realized that no one was wearing masks or getting vaccinated. I felt more unsafe here than in Tampa.
As a college-educated person who is well-informed, I decided to be a part of the solution and not the problem. I got the Pfizer vaccine in April as soon as it was available to me and have felt a sigh of relief ever since.
If you are in the "Wait and See" group, what are your reasons for not getting vaccinated?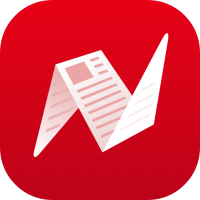 This is original content from NewsBreak's Creator Program. Join today to publish and share your own content.