Two of 15 Capriotti's Stores Will Open This Summer in Tampa Bay
Capriotti's Sandwich Shop (Capriotti's), announced today the first-of-its-kind deal to bring 15 stores to Tampa Bay in partnership with franchisees, Scott Crawford and Stephen Poletta. The deal will bring over 300 new jobs to Tampa Bay.
"After our initial communication with the Capriotti's leadership team, we were incredibly impressed with not only their industry experience but the compassion and support they offer to franchise partners," said Crawford. "This coupled with the opportunity to bring an award-winning brand to the Tampa Bay area and satisfy local consumers craving for extraordinary food made our decision to invest a no-brainer."
The first two stores will open in Starkey Ranch in Odessa and Willow Bend Towne Center in Lutz this summer.
The venture into Tampa Bay is the continuation of Capriotti's expansion of its footprint in Florida. In December 2020, the brand announced a development agreement to open 12 shops in the greater Miami area over the next decade.
"We are thrilled to see our Capriotti's fan base grow as our passionate franchise partners work to bring our award-winning food to even more communities across the country," says Capriotti's Sandwich Shop CEO Ashley Morris in a statement.
Capriotti's specializes in cold, grilled, and vegetarian submarine sandwiches. Each restaurant roasts whole turkeys for 12 hours nightly, hand pulls meats, and makes their own meatballs and coleslaw.
Introducing Delaware Sandwiches to Tampa
Capriotti's just celebrated its brand turning 45 years one month ago, on June 15, 2021. Capriotti's has become a favorite for sandwich lovers, winning hundreds of awards in sandwich categories throughout the country, with The Bobbie winning the award for "The Greatest Sandwich in America" by AOL.
Recent awards include:
- "2020 World Cup of Sandwiches Winner" ~ The Washington Post
- Best Sub Shop "Best Of Delaware" Readers' Poll ~ Delaware Today
- Best Sub Sandwich "The Best of Las Vegas" ~ Las Vegas Review Journal
- #5 out of 12 "The Best Vegetarian Sandwich in DC" ~ Eater DC
- 2019 "Top Ten Sandwiches in LA" ~ Huffingtonpost.com
Founded in June 1976, in Delaware, Capriotti's became famous for its nightly tradition of slow-roasting whole, all-natural turkeys and hand-shredding them each morning to feature in a variety of fan-favorite subs.
These sandwiches include The Bobbie, made with turkey, stuffing, and topped with cranberry sauce.
Other fan favorites include:
The Capastrami, made with grilled pastrami, Swiss cheese, Russian dressing, and homemade coleslaw.
The award-winning Cheese Steaks, made with Snake River Farms American Wagyu beef, premium grilled steak, chicken, or Impossible meat.
Capriotti's is known to innovate and evolve. They were also the first concept to launch the Impossible Meat Cheese Steak and the Snake River Farms American Wagyu Beef subs.
Capriotti's plans to grow to over 500 locations by 2025. The brand currently has 100 operating locations and more than 130 new shops in progress.
Capriotti's was ranked on Fast Casual's Top Movers & Shakers List each of the last two years.
"The Capriotti's brand is in a position to grow – even amid a pandemic – and, that's a testament to our value proposition to both loyal CAPaddicts and franchise partners," said David Bloom, Vice President of Franchise Development.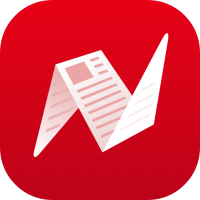 This is original content from NewsBreak's Creator Program. Join today to publish and share your own content.