Black Travel Alliance in Partnership with Tourism RESET created HistoryOfBlackTravel.com to Amplify Black Leisure Travel from Past to Present
Black Travel Alliance, a non-profit membership organization whose mission is to unify and educate travel creatives, launched History of Black Travel today to work toward educating the public on how the African Diaspora has traveled to every inch of the world.
The website launch was done in partnership with Tourism RESET, a multi-university, and interdisciplinary research and outreach initiative that seeks to identify, study, and challenge patterns of social inequity in the tourism industry.
"We are excited to partner with Tourism RESET on this groundbreaking project" states Ursula Petula Barzey, Research Committee Chair, Black Travel Alliance. "We brainstormed a number of research initiatives related to Black travel and in the end felt that the History Of Black Travel website with a timeline would have the most impact as it helps to educate and correct the misperception that Black people just started to travel for leisure. We have been traveling since the beginning of time and have made major contributions to the development of leisure travel and tourism."
Timeline
The timeline, which can be expanded all the way back to the year 1492 is most impressive. It starts with the end; a 2021 entry of The National Museum of African American Music in Nashville, Tennessee. The first entry is from October 12, 1492, of the African Niño Brothers, part of the team who led Columbus' first voyage landing in the Bahamas.
The information in the timeline is well thought out. Each entry is easily digested. Expanding all the way to the beginning and reading each entry up to today is a Black history primer for the curious with little time to enroll in a Black history course.
For instance, there is a 1522 entry where you can easily learn about the first rebellion by Black slaves in the Dominican Republic.
The timeline also includes important cultural and legislative events that incited Black travel. This includes an 1865 entry where Union soldiers traveled to Texas and share the news of President Abraham Lincoln's Emancipation Proclamation. The day June 19, 1865, become known as Juneteenth.
The major categories that one can filter in the timeline are accommodations, explorers, groundbreakers, and leisure travel developments spotlighting cultural sites and tours, festivals and major events, outdoor activities, food and drink, retail, and wellness.
Black history events are always being discovered and the initial timeline focuses on the Americas. The plan is to expand the timeline to add Black leisure travel entries from all continents.
The History of Black Travel website encourages new timeline submissions from the community to support this ongoing co-creative process. Qualifying entries will have a clear significant impact on the positive advancement of Black travel.
Project Launch Team
This groundbreaking project to get the History of Black Travel website launched took over a year. The project launch team includes seven members of the Black Travel Alliance Research Committee along with two Co-Directors from Tourism RESET. Each team member contributed from their own perspective.
From Black Travel Alliance:
Ursula Petula Barzey, Founder & Digital Content Creator, CaribbeanAndCo.com
Gabby Beckford, Gen Z Travel Expert, Packslight.com - Angle: Gen Z perspective
Donna-Kay Delahaye, Travel Blogger, Photographer, Digital Content Creator, HuesOfDelahaye.com - Angle: Black Solo Female/solo traveler perspective
Patricia King, Content Creator, SavvyTraveling.com - Angle: Boomer perspective
Martinique Lewis, Diversity in Travel Consultant, Martysandiego.com
Kerwin Mckenzie, Author, Content Creator, Speaker, Passrider.com - Angle: Aviation perspective
Davida Wulff-Vanderpuije, Content Creator & Audio Storyteller, WondersOfWanders.com - Angle: Importance of storytelling perspective
From Tourism RESET:
Stefanie Benjamin Ph.D., Assistant Professor of Retail, Hospitality, and Tourism Management, University of Tennessee, Knoxville - Angle: Ally perspective
Alana Dillette Ph.D., Assistant Professor, L. Robert Payne School of Hospitality and Tourism Management, San Diego State University
"History not only tells us the story of our past but also informs our perspective as we move into the future. The History Of Black Travel timeline is a long-overdue tool for educators, researchers, and industry professionals to use in an effort to break down stereotypes and misconceptions of who the trailblazers in the travel industry really were states Dr. Alana Dillette, Co-Director, Tourism RESET. "So often, Black people are plagued by the collective memory of slavery and the many injustices that followed. The History Of Black Travel timeline is an opportunity to shape-shift the narrative of Black travel history and own our stories – both the triumphs and the hardships."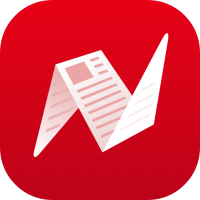 This is original content from NewsBreak's Creator Program. Join today to publish and share your own content.