I Tried Kroger Delivery When it Launched in Tampa and it is the Best Grocery Delivery Service I've Ever Experienced!
Kroger just launched its delivery service in Tampa ahead of Memorial Day weekend. Since I was back in town I had to try it! I've lived in states with a Kroger, so I wanted to order Kroger groceries to be nostalgic.
I had no idea Kroger Delivery would become my go-to grocery delivery service until I experienced it for myself!
Best Grocery Delivery Experience Ever
As a consumer who has used every delivery service available for groceries in Tampa Bay during the COVID-19 pandemic, I had to try Kroger Delivery. I was skeptical because there are no Kroger brick-and-mortar stores here in Tampa.
I was blown away as Kroger Delivery is hands down the best experience I have had to date with grocery delivery. Everything from the sign-up to, the cost of items to the delivery was phenomenal.
Sign-up is Super Easy. You start by entering your zip code to check your location to see if delivery is available in your location. Then add your basic information and you are good to go. I did it from kroger.com on my cell phone, but there is also an app available.
Scheduling is Seamless. Once you pick out your groceries and proceed to check out you pick your delivery time. I wanted everything delivered the next day. There were many delivery time slots available.
Freshness is Guaranteed. Kroger has temperature-controlled delivery vans. This makes a huge difference. Unlike all the other grocers relying on a third-party side hustle driver in a hot car, Kroger ensures your groceries remain with Kroger until it comes to your door.
Kroger Employees Actually Deliver Groceries. This is not the case with any other grocery store in Tampa Bay to my knowledge. The delivery drivers come in Kroger uniforms. You don't have to go to your app or website to get customer service after the fact. You get face-to-face customer service on the spot.
The Kroger Associates won't even accept a tip. Hence the overall delivery fee was less expensive than any other grocery delivery I have ever had.
The Groceries Are Delivered in Pristine Condition. The friendly Kroger associates deliver everything in secure bins. They also help put your groceries away into your kitchen if you prefer! Since I'm fully COVID-19 vaccinated I welcomed this luxury!
Oftentimes with side-hustle delivery drivers my groceries are mangled as the peple picking and packing (sometimes it's also the driver) just wants to get the job done. Maybe their car isn't prepared to carry all the types of groceries that could be ordered and it gets destroyed along the way. Who knows.
Either way the side-hustle driver leaves everything on your front porch and somethimes you don't know what is what until the they are long gone and received a tip.
With Kroger's own employees doing the delivery none of the above is not a problem.
I Actually Saved Money On Kroger Groceries. This is a huge deal. More often that not, every grocery item you order from a third party like Instacart or even the grocery stores themselves are marked up if you get it delivered. This is, of course on top of a delivery fee.
Kroger not only has regular pricing for all of its groceries, but items on sale in store were also on sale via delivery. I was able to clip digital coupons for discounts, and they even offer coupons for free items.
With Kroger, grocery delivery is not a luxury item that only people with disposable income can enjoy. You get the same savings you would get when you walk into a Kroger brick-and-mortar grocery store.
All of my concerns about not having a brick-and-mortar store to walk into here in Tampawere put to rest. I received better quality groceries, service and savings from Kroger delivery than I would from any brick-and-mortar in town. How Kroger does it is absolutely amazing.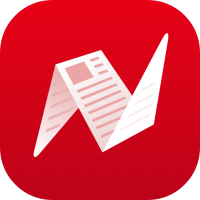 Fulfillment in Central Florida
In April, Kroger announced that it was launching its first Customer Fulfillment Center (CFC), combining vertical integration, machine learning, and robotics with affordable, friendly, and fast delivery service for fresh food. This first-of-its-kind technology in the U.S. was developed by Ocado.
Kroger partnered with Ocado, a UK-based tech company that provides end-to-end online grocery fulfillment solutions to some of the world's largest grocery retailers. Kroger has committed to building 20 CFCs, powered by Ocado, to accelerate its ability to provide customers with anything, anytime and anywhere.
"The introduction of the first Customer Fulfillment Center marks a historic milestone for grocery retail in the U.S.," said Tim Steiner, Co-founder and CEO of Ocado Group. "Since signing our partnership in 2018, Ocado and Kroger teams have worked in tight-knit collaboration to lay the foundation to advance their state-of-the-art fulfillment ecosystem across the country, supporting Kroger to reach customers anywhere with anything, at any time.
Kroger's first Customer Fulfillment Center (CFC) was launched in Monroe, Ohio and the second CFC was launched in Groveland, Florida. The Groveland location is located at U.S. Highway 27 and American Way. The Kroger Groveland CFC occupies 375,000 square feet and employs around 400 people.
"The City of Groveland welcomes Kroger and Ocado," said Mayor Evelyn Wilson. "We see it as another component to our overall community development and it demonstrates the City's commitment to foster quality jobs and provide exceptional livability." 
The CFC's use over 1,000 robots to retrieve products to be delivered within a 90-mile radius. Tampa is one of the lucky markets close enough to Groveland to receive a warehouse for delivery. My delivery experience tells me the inventory in the CFC's and robots are extremely accurate.
"We're excited to be building a distribution network that creates a more equitable food system by providing greater accessibility to fresh food through the power of innovation," said Gabriel Arreaga, Kroger's senior vice president and chief supply chain officer. "Kroger Delivery's network of Customer Fulfillment Centers will accelerate our e-commerce capabilities, focusing on more cost-effective supply chain and last-mile delivery solutions, seamless customer experiences and new career opportunities."