The Florida Carrier Will Now Service the Panhandle via Pensacola International Airport Starting June 10, 2021
It's about time the airline industry gave a damn about Pensacola as a Florida destination warranting direct flights. Pensacola International Airport (PNS) is an underserved airport without many direct flights.
I remember attending the University of West Florida in Pensacola only to have to drive three hours to New Orleans or four hours to Atlanta to get a decent flight to anywhere without breaking the bank.
I also recall putting my mother on a flight to visit me in Tampa on Airtran (acquired by Southwest) only for her to have a stop and layover in Atlanta (in the wrong direction). That ticket was the cost of a ticket abroad.
Many millennials and Gen Z's have flown to more destinations than future generations due to budget airlines available in major markets. Now Florida panhandle residents have a chance to become regular jet setters too.
"We are truly grateful for Spirit Airlines' investment here at Pensacola International Airport, and more importantly, their commitment to the Gulf Coast region," said Matt Coughlin, Pensacola International Airport Director.
Spirit Airlines Growth
In February Spirit Airlines announced new Airbus aircraft joining Spirit's Fit Fleet™, which is among the newest in the airline industry. Pensacola was the eighth new city added to Spirit Airlines flight network in the past year.
Last month, Spirit Airlines flew its inaugural flight out of Louisville, Kentucky. Louisville Muhammad Ali International Airport (SDF) is another underserved airport. At the same time, they announced the addition of two new, nonstop routes from the Derby City to Tampa (TPA) and Fort Myers (RSW) on Florida's Gulf Coast starting later this year.
"As Florida's Hometown Airline we are excited to launch service to Pensacola, our first destination in Northwest Florida," Spirit Airlines Vice President of Network Planning John Kirby said. "With seven non-stop destinations, Spirit Airlines is making it easy and affordable for travelers to enjoy Pensacola's emerald-green waters and sugar-white sands. In addition, our new Guests in Florida's Panhandle will enjoy low-cost non-stops to many popular cities stretching from Texas to Ohio."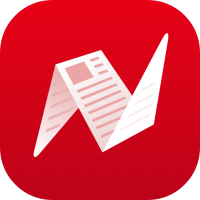 Nick Bartolotta, the Director of Network Planning for Spirit Airlines boasts about servicing the panhandle and the opportunity in the Pensacola market. Watch his short interview video below:
"We are thrilled to welcome Spirit Airlines to Pensacola International Airport and the City of Pensacola," City of Pensacola Mayor Grover Robinson said. "I look forward to offering new opportunities to connect travelers to Pensacola while continuing to expand our airport's footprint. Bringing a new airline to Pensacola is an incredible achievement at any time, but the fact that it was accomplished during a global pandemic is truly a testament to the airport's success and resilience."
There are many reasons airlines should not discount Pensacola, Florida. Pensacola is where all military pilots train at Pensacola NAS. Pensacola is America's first European settlement contrary to popular belief. With its beautiful sugar sand beaches, the Blue Angels, and unique Florida charm it's a destination worth visiting.
Pensacola, Florida residents also deserve the opportunity to fly on a budget and direct.
Will you be trying a new flight to or from Pensacola on Spirit Airlines in the future?