If you are in Tampa for Super Bowl weekend, Tampa Bay influencer, Kiva Williams, AKA "The Fun Foodie Mama" has the inside scoop on all the local favorites.
Photo of Kiva Williams on Instagram @TheFunFoodieMama
Kiva Williams, owner of the lifestyle brand, The Fun Foodie Mama is a family Blogger, Influencer, and marketing specialist with her hands on the pulse of everything Tampa Bay. She's here to guide you through Tampa as the host city for Super Bowl LV.
Tampanians from foodies to moms rely on her up-to-date social media posts to plan their food and family events. If you are in town this weekend, Kiva is your resource to everything Super Bowl and Tampa Bay!
She isn't hard to find as she is sure to have your favorite social media platform covered.
As the plug for Tampa Bay family events, Kiva has been featured on Tampa's local Fox 13 News and CBS 10 Tampa Bay on Great Day Live Tampa Bay.
Need another reason to follow Kiva's Super Bowl weekend advice?
Kiva was tapped by the NFL Host Committee as a Social Foodie to represent a number of Tampa Bay restaurants involved in the NFL Business Connect program.
Road to Gameday Eats
Road to Gameday Eats was the first official Super Bowl LV event held the week of December 4 through 13, 2020. It was a restaurant week featuring diverse-owned restaurants across Tampa Bay.
As a Tampa Bay Super Bowl LV Social Foodie, Kiva Williams explored the special NFL Pre-Fixe Menus of several restaurants and reported back on Instagram.
"Tampa Bay has so much to offer!, says Kiva Williams, mommy blogger & food influencer, "It's the perfect setting for this year's Super Bowl. Despite a national pandemic, the Sunshine State is still a place people want to come see and explore. As a Social Foodie for Tampa's welcoming committee, I'm excited to share our food scene with the world." ~ Kiva Williams aka The Fun Foodie Mama
Check out Kiva's Road To Gameday Eats recommendations:
The Black Chef Eatery
The Black Chef Eatery is located in historic Ybor City and serves up "Black American Food' and are known in Tampa for their "YUPPI WINGS." You don't want to leave Tampa without experiencing Ybor city and the deliciousness this eatery has to offer.
The Black Chef Eatery
1821 E 7th Ave (located inside Ybor City Food Mart)
Hours:
Wednesday -Thursday 1 PM - 10 PM
Friday - Saturday 3 PM - 2 AM
Sunday 3 PM -10 PM
"I had the catfish meal with two sides and a banana pudding for dessert. All DELISH!" ~ Kiva Williams aka The Fun Foodie Mama
Michelle Faedo's Tampeño Cuisine
You can't come to Tampa without having a Cuban Sandwich and Deviled Crabs. Michelle Faedo's family has served Tampa for decades. If you want authentic Tampa, this is a must. Go today as the food is so good it's only open during the week!
Michelle Faedo's Tampeño Cuisine
601 E Kennedy Blvd, Tampa, FL 33602
Hours:
Mon-Fri 7 AM - 4 PM
Datz
When in Tampa you will be told by more than one Tampa native that Datz is a local favorite. As a favorite foodie, Kiva had the chance to explore the Gameday Pre-Fixe menu at Datz.
What's convenient is Datz Restaurants has 3 locations around Tampa Bay to choose from! So you are sure to find a location near you while in town.
Datz
2616 S MacDill Ave, Tampa, FL
180 Central Ave, St. Pete, FL 33601
6264 Winthrop Town Centre Ave, Riverview, FL 33578
Hours:
Monday -Thursday 7 AM-11 PM
Friday 7 AM–11 PM
Saturday 8:30 AM–11 PM
Sunday 8:30 AM–9 PM
Top 10 Game Day Foods
Kiva has also rounded up top local restaurants to order in for your Super Bowl gathering.
Be sure to check out The Fun Foodie Mama's Guide to Top Ten Game Day Foods on Instagram.
Kiva's entire Williams clan gets into the fun. You'll love her sons' page, @bigbrother_lilbrother on Instagram, and her daughter's page, @happillynia also featured in the guide.
The Williams' Kids at New York New York Pizza
Super Bowl LV Guide & Events
Super Bowl events do not have to break the bank.
In Kiva's Super Bowl LV Guide & Events she lists the resources you need to stay up to date on events sponsored by The City of Tampa and the NFL. Using her recommended resources can often times will get you and your family passes for free.
One major event that Kiva informed Tampa Bay about was free access for the NFL Super Bowl Experience.
Tampa NFL Super Bowl Experience 2021
The NFL Super Bowl Experience sponsored by Lowe's is an interactive football theme park the NFL Host Committee put together.
For a sneak peek of this safe and family-friendly Super Bowl event, see Kiva's account of the experience on YouTube. The park is open up until Saturday and is located along the Tampa Riverwalk.
Super Bowl Pre-Game Fun Friday
The Fun Foodie Mama is hosting a Tampa Bay Buccaneers pre-game party at Ava's Lowcountry Cuisine today, Friday, February 5, at 5 PM EST – 10 PM.
Pro tip: pre-order the Pre-Fixe menu items ahead of time to ensure you get your plate before it's gone!
I've partnered with Ava Bess of Ava's Low Country Cuisine to help amplify her business this Super Bowl Weekend. In honor of Women Empowerment, Black History Month, and our home team Tampa Bay Buccaneers heading to the big game we are hosting a Super Bowl Fun Friday! Come out to 120 Flagship Drive in Lutz to take part in our celebration. Support this small business by ordering a carry-out or dine-in order. We are featuring two menu items but the entire menu is open for service. ~ Kiva Williams aka The Fun Foodie Mama
The Super Bowl menu offers:
Catfish Waffle Sandwich w/signature sauce, French Fries, and Hushpuppies
or
Whisky Glazed Wings, Creamy Mac & Cheese, and Collard Greens
Ava's Lowcountry Cuisine
120 Flagship Dr, Lutz, FL
Hours:
Thursday - Friday 5 PM –10 PM
Saturday 8 AM –1 PM, 5 PM –10 PM
Sunday 8 AM – 6 PM
Thursday 5 PM – 10 PM
Tampa Bay Super Bowl LV Approved Restaurants
Kiva didn't end her ties with the Tampa Bay Super Bowl LV committee with Road to Gameday Week. As a foodie, she has also written a guide available on Instagram Tampa Bay Super Bowl LV Approved Restaurants for many of the NFL Business Connect participating restaurants.
The Fun Foodie Mama
Kiva is always working to keep Tampa and its visitors in the know. She is not new to giving it her all when Tampa hosts the Super Bowl.
I've lived in Tampa since 1998 when I came down from Atlanta, GA to attend The University of South Florida. As a young adult and college student, I grew to love this city and am proud to raise my family here. I met my husband in Tampa while attending USF and this year we will celebrate 16 years of marriage.
In 2001, I had the amazing opportunity to perform in the Superbowl XXXV pregame show. It was an honor to be selected and perform in front of 65,000 people at Raymond James Stadium.
As a stay at home mom and family Blogger, I have the awesome opportunity to incorporate daily Tampa Bay happenings into my weekly schedule. As a Blogger, I enjoy connecting with small businesses to help build their brand story and showcase it to the community. I create video and written content to share across my social media platforms and connect with my audience.
As 2020 was a hard year for families and businesses small and large everyone is looking forward to new beginnings in 2021. As a Tampa resident, I am ecstatic that the Super Bowl LV is being hosted in our city. What better way to gain economic exposure for businesses that have been hit hard since March 2020. ~ Kiva Williams aka The Fun Foodie Mama
The Williams Family by Miya Jones Photography
Be sure to follow Kiva on social media to stay up to date on all things Tampa Bay. Subscribe to her blog and look out for the post, "20 Things to Do in Downtown Tampa This Weekend".
"I'm Kiva, a wife, homemaker and mom of three. I started blogging to share my love of motherhood, female empowerment and food with my online audience. Through blogging my goal is to empower my audience to live a fulfilling life by showcasing everyday tips and skills for the modern female and mom. Please follow along as The Fun Foodie Mama keeps you in the know for all things food, family and fun across the Tampa Bay!" ~ Kiva Williams aka The Fun Foodie Mama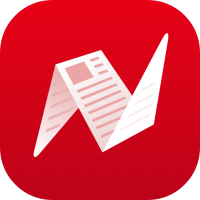 #superbowllv #tampabaylv #buccaneers #tampabay #nfl