The Yelpie Awards in Tampa Bay is an exclusive annual event only attended by the creme de la creme of Yelp, The Yelp Elite Squad. The shining stars of 2020 Tampa Bay Yelp Elites should be on your list of who-to-know.
Zoom & Ginger To The Rescue
The Yelpie Awards went a little differently in 2020 than it did in the past. This exclusive event that only Yelp Elite can RSVP to every year was held early and held virtually.
This was a massive change for the veteran Elites who mingled, ate delicious local fare, and cheered on the winners at the second-largest Yelp Tampa Bay party of the year.
In the past when Yelp Tampa Bay transitioned between Community Managers, we just refrained from having the awards. This left many Elites feeling empty. We expected the pandemic to ruin our Yelpie fun again in 2020. Leave it to innovative Ginger to keep the awards alive.
Ginger LaRue, Yelp Tampa Bay's Community Manager since late 2019 inherited a Yelp community that has had to learn to roll with punches. Between 2017 through 2019 we had 3 different Community Managers and all Yelp events halted during the transitions.
Ginger was quickly onboarded to Yelp Tampa Bay as the new Community Manager in late 2019 so the community didn't suffer too much lost time after Christina Golden departed the beloved role. Unfortunately, the COVID-19 pandemic hit shortly after Ginger's takeoff.
Ginger didn't let the pandemic stop her. She pivoted and held take-out events where Yelpers could safely grab a meal or have an exclusive experience from a local business.
She also held Zoom meetings where all the Tampa Bay Yelpers could learn something new and interact with each other, virtually. She even ensured Elite Yelpers still had a chance to RSVP to Elite-only virtual and in-person experiences.
When Elite Yelper's received their invitations to the Yelpie Awards in 2020 it was a pleasant surprise. If Ginger kept Yelp's community culture going with Zoom and take-out, then why not for the exclusive awards ceremony? The Tampa Bay's Yelp community deserved to know who the shining stars were!
This was the strangest Yelpies ever, but I don't mean that in a bad way. This event was great. COVID-19 has turned everything upside down. Yelp has done such a good job pivoting to virtual events this year and the same goes for this awards show. Ginger created a fun slideshow with the nominees and winners and used it to guide us through all of the categories. Some of the winners had some truly astounding numbers, especially considering what a crazy year this has been. ~ Chris W. Yelp ACRONYM & Yelp Gold Elite
Normally, the Yelpies are held early in the year following the award dates to ensure numbers are tallied down to the very last day of December. However, the morale of the Tampa Bay Elite Yelp community in 2020 needed this boost. Ginger made a good call.
It was great to see all the old and new faces even though it wasn't in person. It was inspiring to see how some of the new yelpers in Tampa bay are doing so well. I feel like I've had a hard 2020 but all those smiling faces made me so excited for 2021. I think for a virtual yelp event this couldn't have gone much better. ~ Raymond G. Yelp Gold Elite
On December 14, 2020, the Yelpie Awards commenced!
Veteran Gold Elite, Brian M. summed up the award nominees and details perfectly in his review of the event:
1. Cheerleader Of The Year Nominees: Dave W, Henderson W, Karen V, Rachel M, Susan T
Winner: Susan T.
2. Take-out Champ Nominees: Airie L, Boon C, Jisoo B, Karen V, Michelle L
Winner: Michelle L
3.Explorer of the Year Nominees: Brian M, Crystal H, Dana N, Kaitlyn S, Nick S
Winner: Brian M
4. Keeping Yelp Useful Nominees: Bill M, Brigitte L, Jessica S, Kathleen L, Ryan P.
Winner: Brigitte L
5. Keeping Yelp Funny Nominees: Dave W, Dee R, Kaitlyn S, Rachel F, Scott K
Winner: Dave W
6. Keeping Yelp Cool: These trendsetters are leading in reviews for 2020's biggest trends. (birria tacos, boba, + more) Nominees: Boon C, Chris W, Megan M, Michelle L, Reta B.
Winner: Reta B
7. Photographer of the Year Nominees: Anat S, Arianna A, Boon C, Brian M, Carmen L, Christina L, Kaitlyn S, Mari H, Rachel M, Vivian N.
Winner: Kaitlyn S.
8.Reviewer of the Year Nominees: Bill M, Boon C, Brigitte L, Courtenay O, Dianna B, Joy X, Kaitlyn S, Kristine S, Mari H, Richard S.
Winner: Brigitte L
9.Friendliest Yelper: Kaitlyn S
10.Couple Of The Year: Boon & Grace
11.Veteran Impact Award: Henderson W
12. Yelptime Achievement Award: Nick S
Yelpies Award winners won:
2 Limited Edition Yelpies 2020 Champagne Flutes
2 FREE Bubble Waffles from Awful Waffle (good during our Elite Week)
2 tickets to The James Museum (good through Feb 28, 2021)
Yelpies award winners can pick up their trophy, champagne flutes, and waffles from Awful Waffle from December 28th through December 31st.
Bavaro's Pizza Napoletana & Pastaria, with locations in Tampa, St Pete, and Sarasota, provided Yelpers with to-go Verde Salad, Penne A La Vodka Pasta, & Tagliatelle Bolognese Pasta.
Yelp goodie bags contained tempura sriracha seaweed chips, Luna peanut butter fudge bar, personally signed holiday card, Bavaro's voucher, synergy raw kombucha voucher, and go-go squeeze applesauce.
It's December, which means it's time to recognize the Tampa Bay Elite Squad at The 2020 Yelpies, an annual award show celebrating all-things-Elite and local! It has been a wildly challenging year, but it has not been without its bright spots -- one of them being the Yelp Tampa Bay Community and your tremendous support for local businesses in a time when our city needs us most. ~ Ginger L., Yelp Tampa Bay Community Manager
Yelpie Awards 2020 Winners
These Winners Are Based On Stats:
Cheerleader Of The Year - Susan T.
Susan T. is most deserving of this award. Every Yelper in Tampa Bay, Elite or not was sure to receive a compliment from Susan in 2020. We all love her and appreciate the cheer she brings to the Squad!
Take-out Champ - Michelle I.
You gotta give kudos to Michelle I. for giving struggling local restaurants business throughout the pandemic. by sharing her take-out experiences with Yelp, she is an example of how we can help our Yelp Tampa Bay business community in time of need.
Explorer of the Year - Brian M.
Brian M. is known as one of the most active veteran Gold Elite Yelpers in the Yelp Talk forum and he wins this explorer award by getting out and enjoying local, safely!
Keeping Yelp Useful - Brigitte L.
Brigitte L. is an Elite star! She wins this award for updating reviews with need-to-know changes. If you read a Brigitte review, you know you are getting timely information.
Keeping Yelp Funny - Dave W.
Veteran Black Elite Yelper, Dave W. is a household name on Yelp Tampa Bay who wins this award for getting the most "funny" votes on his reviews. He gives us much-needed laughter in these times.
Keeping Yelp Cool - Reta B
With a shiny new Gold Elite badge this year Yelper Reta B. wins this award for reviewing the latest trends!
Photographer of the Year - Kaitlyn S.
Let's be honest, reviews with photos are out faves! Kaitlyn S. delivered with the most photos taken in 2020!
Reviewer of the Year - Brigitte L.
The Queen of Yelp Reviews in 2020 Brigitte L. wrote 323 reviews by the time the awards arrived! What an accomplishment.
These Winners Are Based On Votes:
Friendliest Yelper - Kaitlyn S.
In addition to taking phenomenal photos, Kaitlyn S. is also the friendliest! Yelpers run into her compliments on their reviews and constantly being helpful in the Talk Threads.
Couple Of The Year - Boon C. & Grace H.
As one of Yelp's well known veteran couples, it's about time Boon C. and Grace H. win this award! Gold Elite's Boon and Grace are one of the warmest couples you'll ever meet. They know how to have a good time!
Veteran Impact Award - Henderson W.
Gold Elite Veteran Henderson W. deserves to win this award year after year. He is one of the most friendliest, helpful Yelpers in Tampa Bay! There is not one Elite Yelper that can't call Henderson a friend.
Yelptime Achievement Award
The highest honor for a veteran Elite Yelper is the Yelptime Achievement Award. This award is picked by the Community Manager based on an Elite's entire tenure as a Yelper as well as the sentiment of the Yelp Tampa Bay Elite community.
Each year, we recognize one veteran Elite who exemplifies what it is to be Elite. A fantastic writer, great community member, explorer of all things local, willing to meet new folks, has a hidden stash of Yelp collectibles (we aren't judging ya), and all-around loved. The Elites that are chosen for this award are the true pillars of our community. It is an honor having this person on the Squad. ~ Ginger L. Yelp Tampa Bay Community Manager
Yelptime Achievement Award - Nick S.
I can personally attest to veteran Gold Elite Yelper, Nick Shields deserving the Yelptime Achievement Award. When I attended my first event as an Elite Yelper and was still very new to the community, Nick was the first Elite to purposefully sit with my husband Mel and I to welcome us to the Yelp Elite Squad.
We got to know a little about Nick that day, but over the years we really got to know Nick. He is the life of the party, one of the craziest guys I know, and also one of the most generous.
Yelp Tampa Bay would not be the same without Nick S. I am so happy that he finally won this award because it was a long time coming. We love you Nick!
Here are a few words from the Yelptime Achievement Award Winner himself:
I am awed and humbled to be the recipient of the 2021 All-Time Yelper Award and to have been inducted in the Tampa Bay Yelp Hall of Fame. Like Tom Brady, I couldn't have done it without great teammates. It's a wonderful community and it's been great to me! So many fabulous events, terrific friends, food and beverage discoveries, and adventures. I also want to take this opportunity to send Aloha Melani my very best regards on her retirement adventures in Panama. Mel, the kids, and I will miss her. ~ Nick Shields, Veteran Elite Gold Yelper & Yelptime Achievement Award Winner
Photo of Nick S. (His most normal photo) Yelp Profile Photo the day I met him.
Just to clarify, my husband Mel and I will always be Tampanians and always be a part of Yelp Tampa Bay! It was a dream of ours to travel abroad after our kids graduated high school, but the pandemic changed everything. We will be living abroad until the pandemic is officially over since our kids are virtually learning.
Yelp Tampa Bay has been our social life for eight years and spending 2020 without seeing our Yelp Elite friends in person has been torture for us. We both will be in Tampa monthly for work (which we hope to plan around Yelp events when they resume LOL). We chose to live in Central America to be in close proximity to Tampa for this very reason.
You can't get rid of us that easily Nick S! :) I can't wait to give you a real hug when things go back to normal, my friend.
Follow me to see more articles like this.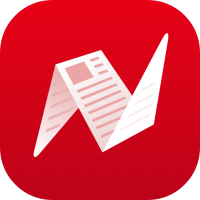 ...
One last Yelpie photo...Isn't the Yelp Tampa Bay Community Manager Ginger L. the cutest?