Experiences Over Things Holiday Gift Ideas Vol 1: Indoor Activities
Photo by Kira auf der Heide on Unsplash
Why a Material Gift Won't Do It This Year
Sorry, my materialistic friends. If you are looking for shiny items to make you happy on Christmas morning in the 2020 holiday season you're not in luck. Happiness from material things may last for a week, a day, or maybe even just a moment. What you really want, what you really crave, is an experience. This short-lived happiness from material things is something you would have never felt so deeply had it not been for this pandemic. The holiday sentiment this year is quite different from our selfish years of the past.
Now, you could be an anti-masker who has gone about your business as normal with your family and friends, without a care for anyone else because you believe you're superhuman or you are ready to die. If you contract the virus and happen to be asymptomatic you'll just spread it around because everyone else should be as lucky as you. If this is how you feel I'm not talking to you, nincompoop anti-masker. I'm talking to people with a heart. People who care for others. People who do not lack empathy. Those people who have limited their time with others and limited their experiences for safety reasons.
Those people are looking for happiness in holiday magic, possibly at a distance. As we try to hold on to holiday traditions while staying safe, giving and receiving gifts, in person or via package delivery should make us happy. If you feel this way, then it's a safe bet that material gifts may not be the best gift for you to receive or to give this year.
Craving Newness
The newness of a gift is something we crave. Our mind is always searching for that new new. In the first moments of receiving, and getting used to the idea of a gift we've received, neurons in our brain are stimulated. A gift can bring a lot of joy in those early moments. Sadly, in this pandemic, we are at home for longer periods of time and quite possibly all the time. Material newness turns old much faster.
Photo by Ian Dooley on Unsplash
Memories are allowed to get old, but we still cherish them. The pandemic has caused more nostalgia than ever because of what we can't have now and what we can't do now in order to stay safe. Experiences are what make memories. Even bad experiences make good memories. Think of bad moments you once had on a trip, for example. Maybe you still got a little angry months after the trip, but as time goes on that anger turns into laughter. Especially if you shared those moments with someone who is still in your life or that you are still fond of today.
So this year, if you are trying to figure out what to give to that perfect someone, wrap your mind around giving an experience. Think of experiences that will last in their minds longer than a shiny new object that won't mean as much after fiddling around with it for a few days. There are many ways to give a memorable experience. Whether you know what the gift recipient wants or not, this year, experiences will mean much more.
Safe Indoor Gift Ideas
Since most will automatically think of outdoor activities when they think of experiences, let us start with what can be done indoors. This is the first in a series of "Experiences Over Things Holiday Gift Ideas."
A safe indoor experience is definitely going to depend on the venue and that venue's safety protocols. In most cases, any indoor experience you give as a gift should come in the form of a voucher or gift card, so these experiences can be used at a future date if the recipient is not comfortable being in an indoor space. You will be the winning gift giver with an experience gift that can be used now or later because we all can't wait for the pandemic to be over. You are giving hope.
The following gift suggestions are on different ends of the spectrum of experiences, yet both provide plenty of space for social distancing or happen to be designed for airflow.
Indoor Skydiving
Give the gift of flight. Indoor skydiving is actually the act of flying or floating in an air tunnel. There really isn't any diving involved unless you have already been taking lessons for a while and you have learned to maneuver your body in a way that will allow you to fly high and take a dive. You actually walk into the air tunnel and lay down atop the air, guided by a trainer. What the air tunnel does is gives you the sensation you would have in mid-flight after jumping out of a plane.
Photo by Mel Rivera on FollowMeToPanama
For the first-timer, indoor skydiving is a lesson on how to control your body enough to keep yourself afloat in the air tunnel. Whether you have experienced indoor flight in the past or not, it takes many ongoing flight sessions/lessons before you are doing any air acrobatics. Nevertheless, the sensation of flying is invigorating.
iFly is probably one of the most popular wind tunnels available for anyone to enjoy. IFly boasts that its airflow technology makes this indoor activity safe.
iFLY's wind tunnels have a fresh air advantage over other experiences. Advanced wind tunnel technology provides guests with clean air while flying by recirculating and refreshing the air from outside the iFLY facilities. Tested and proven, iFLY's wind tunnels create an environment at least 10x fresher than the average store or gym when flying guests—even at slow wind speeds. - iFly.us
iFly usually has the best pricing for flight vouchers all year in December. If your gift recipient has a location nearby, this would be the best time to stock up on vouchers so safe flight lessons can be had all year.
Museum Pass
Give the gift of art. Museums have always been a mind stimulating activity for the art lover and new museum-goers, alike. One may think of themselves as not being the "artsy type," but in these times, where mindfulness and solitude make us curious, a visit to the museum is a beautiful ordeal that opens the mind, if you'll allow it. Unlike the museums in travel destinations abroad, most US cities, aside from New York, have large museums that are usually not heavily patronized. Social distancing is hardly an issue at a large museum.
A great example of a safe indoor museum is The James Museum of Western & Wildlife Art in Saint Petersburg, Florida. It is a museum that opened in 2018 with walls designed to look like a sandstone canyon. The James Museum advertises that they have 26,000 square feet of calm space.
Photo by Mel Rivera on FollowMeToPanama
Upon entering the museum everyone gets a temperature check and face coverings are required at all times. James Museum security walks the floors ensuring social distancing, which isn't that hard to do when operating at 25% occupancy during the pandemic.
A tour is a perfect way to get acclimated to a museum on the first visit if you gift an annual pass. The James Museum offers private group tours or drop-in tours.
Explore highlights of the collection on a 45-minute tour with one of our knowledgeable docents. Public tours are complimentary with admission and are limited to five guests per docent to allow for social distancing. - JamesMuseum.org
Giving admission or even an annual pass to a museum not only supports the museum but in some cases the artists as well. The exploration of artistic, scientific, or cultural preservation on display is an intellectual gift that is sure to get the neurons in the brain going.
Gift With the Recipient's Interests In Mind
Hopefully, these two polar opposite indoor activities will get your mind going on what to give. Think about the person you are gifting and the indoor experiences they would enjoy and most importantly, remember for years to come.
A few more indoor activities that can be crafted into a safe indoor outing gift:
Ice Skating Rink
Aquariums
Indoor Rock Climbing
Trampoline Parks
Roller Skating Rink
Factory/Brewery/Distillery Tour
Note that all of these places still require good ventilation, mask-wearing, sanitization protocols, and social distancing to be considered safe. Always check out the venue to see what their policies are in accordance with CDC guidelines. If the venue is not well-equipped for COVID-19 safety, then they may be closed to the public, so be sure to check that too.
Do not forget to ensure the passes you purchase are good for an extended amount of time. We don't know how long before it will be safe to say we are out of this pandemic. You don't want the gift recipient to feel hopeless, but hopeful that they will get a chance to get out and experience the joy you hope to give.
This is Volume 1. Follow me to see Volume 2 & 3 of "Experiences Over Things Holiday Gift Ideas".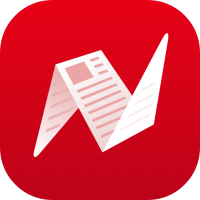 Download the News Break App for best reading results!
#nbholidaycheer