Going From Business to Extremely Personal, Socially
This article is an adaptation from my 2020 Vision blog post written on January 1st BC (Before Covid). It's an extremely candid evolution of my life in Tampa Bay and how I became an Influencer.
2010-2019
At the start of this decade, I was a Director of Channel Management at an IT Cloud Computing firm. I started working for this company back when no one knew what 'The Cloud' was. I worked from home, but I also traveled extensively for work. This work took me away from home more than most wives with small children would like to be. I was still living in Pinellas County, Florida (Clearwater at the time and the last city in Pinellas that we lived) and I cherished the "me time" that I had after everyone left for work and school.
In 2010 a stalker (Long, long story) that has stalked me since high school, who I hadn't heard from since college popped back up in my adult life and started harassing me on my work social media profiles. I always kept my "real life" private and away from my public persona as I always did for protection against this stalker. Having my business out on social media was not for a person like me.
Thankfully since I worked remotely the stalker couldn't tell where I lived based on my company address, which was a Data Center in the San Francisco Bay area. 2010 was also the year I created my Yelp account and wrote my first review. Yelp was the only public, yet personal creative outlet I had where everyone really knew my name.
Becoming a Tampanian & Changing Careers
In 2011 we moved to Tampa and gave up on Pinellas County living in order to live near younger families. We no longer had to say we lived in "Tampa Bay". We live in Tampa now. In 2012 my husband landed a new career that required him to also work from home...no more "me time" in the morning. I basically did "me" when my husband was busy with fantasy football. That time ended up going to a small church that I did accounting for. In the next few years, I experienced transitions that I hadn't planned for.
In 2013 I stopped doing accounting for the church, so in that free time, I started an online distribution company as a side hustle. In 2014 I became a Yelp Elite as an ultimate foodie. Then, in 2015 I made the hard decision to walk away from my successful IT career while on a girl's trip in Vegas. My "side gig" was getting too big to be on the side and the income surpassed my IT salary.
I turned in my resignation when I got back from my trip. Everyone thought I was crazy and was sure I was making the right decision...I was a young Director who built the company's Channel Sales Program with a damn good salary and I had built up a lot of influence in the IT service provider channel. However, no one ever stops me from doing what I feel is right. My husband was nervous, yet ultra-supportive and that was all I needed to pull the self-employment trigger. Ultimately I was quite successful in my career change.
Travel & A Series of Random Events
Christmas of 2018 I booked two round trip tickets for my mother and myself as a gift to my Mom. We would travel the entire month of June 2019 through Europe. It was a dream of hers for as long as I could remember. She was always sore at my Dad, who's in the Navy refused to take orders to be stationed overseas after our tour in Hawaii, where I spent my entire childhood.
I was excited knowing I was going away on a long trip that wasn't work-related as I love to travel. I can't say I was necessarily excited about Europe. I'm so into "culture" that I tend to visit countries where people of color are dominant. My narrow mind at the time couldn't imagine that the continent of imperialism and colonialism would be a "culture trip." This trip was also going to be the longest I had ever been away from my husband and children, who are now teens. The trip was booked and I went back to everyday life for the next few months.
In February of 2019, I won the Yelptime Achievement Award, and my husband and I also won the Yelp Couple of the Year at the Yelp Tampa Bay Yelpies Award Party. Yes, we are certified, foodies!
In the same month, I decided I needed to do something about my insomnia that I'd been suffering from for several years at this point. An ad popped up on Twitter that spoke directly to my issues and I booked an appointment with the doctor. I qualified for a medical marijuana card because apparently, I have PTSD based on my trauma from the stalker. Arbitrary info? Oh no, this decision gave me the energy I needed to do more with my life. Cannabis helped me get a full night's rest for the first time in years.
Getting sleep was imperative to my transformation. I started working out consistently and I dropped 12 pounds before my trip to Europe in June. In Europe, we traveled to nine countries mostly by rental car. I lost another 12 pounds from all the walking we did by the time we flew back to the United States in July. I wasn't fat, but I wasn't in good shape before this weight loss. I did look better in my photos, which led me to share more photos on social media.
That month-long trip to Europe changed the trajectory of my life. It opened me up to immersing in cultures that I thought I'd only care to glance at as a tourist. My mother fulfilled her dream of traveling to Europe, but I surprisingly evolved into the person I was supposed to be. For the first time since moving away from Hawaii as a teen, I felt the Spirit of Aloha brewing inside me again.
I decided on that trip that I wanted to start a blog to share my sentiment with the world. I wanted to make extensive travel (not just weekend getaways, family vacations, and girls' trips) a large part of my life and somehow make a living from it. At the time I didn't know how, but my mind became fixated on it. The next thing that happened was quite random.
Instagram Growth
We were forced to sit with a Canadian couple at a very popular yet tiny pizzeria in Florence, Italy. We started sharing photos of our travels through Europe thus far and the couple kept going into Instagram and we ended up following each other. Their Instagram photos told a story of their vacation. I decided to post some photos on Instagram too. Before this moment I barely used Instagram unless it was to win a Yelp contest, which was the reason I opened the Instagram account in the first place. I posted some photos in the order of our European travels to that point, starting with Germany, to Switzerland, then Italy. 
By the time my mother and I arrived in Spain, some travelers started following me on Instagram. I followed them back and I started following more travelers, which snowballed into more travelers following me. I figured, "oh this is how it works!" It was fun and growth was so fast. I had a lightbulb moment and figured that I would grow my Instagram account and Instagram would lead people to my not yet created blog!
In July of 2019, I had less than 200 followers on Instagram (IG) and I told myself that I should be able to grow my account to 10K followers in 10 months. That's 1000 followers a month. I had no idea how hard that was because I wasn't even using my IG account much, but I was determined. That blind ambition was probably the best thing for me at the time as I wasn't yet jaded by the dreaded IG algorithm. 
Learning the world of Instagram taught me how to be much more engaging in a personal way on social media. I was great at marketing B2B and ran social media accounts for business, but never for myself personally. I still have a long way to go, but I learn from every mistake.
Aside from it not being as easy as I thought to grow an Instagram account, it wasn't an easy move for me to make, socially. Remember I've had a stalker since I was a teen so social media and my "real self" didn't mix due to fear he'd find me and my family. Since I left my IT career, my stalker hadn't found me again. For the first time in my life, I put my personal life out there in a public, not private way. I couldn't hide who I was to the world any longer. I decided I needed to have faith and that God wouldn't put these dreams in my head if it wasn't what I was supposed to do.
Influencer Status!
Somehow, that faith led me to another random event. Before leaving for Europe I met another Tampa Yelper named Kiva at the Annual Yelper party. Ironically this was something I posted on Instagram because I was dressed up as Janet Jackson from the "That's The Way Love Goes" video. Kiva, @TheFunFoodieMama and I followed each other on Instagram. In August she invited me to a "foodie event" at Armature Works. Since this was her event and I was a +1 I sheepishly tried the food and mingled. She then came up to me and said, "Girl, you better network!" It was at that event that I learned that Kiva was a Tampa Bay Influencer. So, I did what she said and networked.
All of the things that happened up to that influencer event, growing and learning Instagram organically and starting my blog (I created AlohaMelani.com September 2019 in one weekend), threw me into a whirlwind new venture as a digital content creator on social media...dare I say, I'm now an 'Influencer.' The journey is just beginning.
Join Me On My Journey
There is definitely more to the story. It's over a year later and yes, I made it to 10K Followers on Instagram. I now get paid by brands as a blogger and influencer, I was nominated for Creative Loafing Best of the Bay in 4 different categories for bloggers and influencers (I didn't win), and I've been a guest on several podcasts. Go figure, I am also now a freelance contributor on News Break.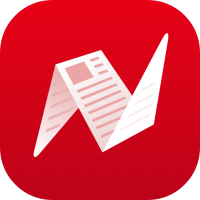 Follow me here, on my blog, and on my social channels to understand my Aloha Spirit Lifestyle, how I intend to never be jaded, and how my mission is to spread Aloha with this influencer status. Feel free to reach out or comment below!