A few years ago, one of my freelance jobs was to transcribe podcasts for a top real estate professional in the Toronto market.
Each week, he'd record a new podcast about a topic that had been on his mind lately. Sometimes it was a rant about something in the industry that made him angry, like journalists reporting incorrect information about the real estate market. Sometimes it was an idea he wanted to share with the public and others in the industry, or information to help realtors excel in their business.
No matter what the topic was, after a couple of months, I realized that there were some underlying themes running through everything he created. He lived his life and ran his business based on these values or beliefs, and everything always came back to being of service.
He believed in treating people how you would like to be treated and always operating from a place of shared humanity.
This worldview and way of moving through the world resonated strongly with me, and I always looked forward to what he would share next, or what new ideas he'd spark in me.
Stop acting as if everyone's out to get you
There was one episode that really spoke to me, though.
It was all about lead generation in today's real estate world, and how the best way to find people you want to work with, or "your tribe" is just to go out and meet new people.
His stance was that if you put yourself out there and let the world know about whatever business you're in, or whatever it is that you do, the right people (usually those similar to you) will be drawn to you.
The problem is, most people are approaching their business (and their potential clients) all wrong.
Rather than putting good service first and trying to be helpful to others, many of us have fallen into the mindset of trying to help ourselves first. We've resorted to treating the other person like property rather than as a fellow human being.
When we meet someone new or when a new opportunity arises, we want the other party to commit to us right away. In real estate, this looks like getting the client to sign an agreement not to work with anyone else, even if they've only just met the agent five minutes ago.
All of this is done in an effort to protect ourselves from the possibility of getting burned. We're so afraid of being taken advantage of or "wasting our time" that we won't put in any effort unless we know that there's something in it for us — a reason for doing the work, or taking the time to meet with someone.
Be generous, despite the possibility of being burned
And this doesn't just happen in real estate, either.
It's a common theme among businesses of all kinds, and even permeates the writing world as well. I've been guilty of this approach to my writing before. I want proof that the other party is serious and that I'll be compensated fairly for the work I'm going to put in before I even start a project, in order for me to feel secure that it's "worth doing."
But this approach isn't fair. It's self-centered, and lacking all trust and faith in humanity, and it doesn't feel good.
No matter what anyone tells you, if you pay attention, what feels good is being generous.
What feels right is putting your best foot forward, treating people with kindness and warmth, and relating to others as fellow human beings.
Rather than going around believing that the world is a scary place full of threats, and that you have to protect yourself because everyone's just trying to rip you off, what if we just decided to stop worrying so much about the possibility of being burned and just helped people anyway?
What if we stopped operating from a scarcity mindset, where people and things "belong" to us and "owe" us, and decided to give as much as possible and be of service as much as possible?
What opportunities might arise then?
Strong relationships are built on good service
Glenn points out that these days, agents are trying to protect themselves from their clients, rather than trying to provide good service and protect their clients throughout a transaction — which is really what their job is.
When you think about it, it doesn't make any sense.
How can we expect to build good relationships with people when we approach them like they're guilty of something right from the outset?
If we treat everyone we come across with underlying suspicion and mistrust, what kind of life will we live?
What works instead is treating people with kindness and generosity. In other words, approach people like human beings. Start trying to connect with people on a personal level, by focusing on them and their needs, not on you and your fears and insecurities.
The only way to change things for the better is to start treating others how we would like to be treated.
When you think about it from that perspective, the way forward becomes pretty clear.
Treat potential clients like your best friend, rather than a threat
If you want your life to change and your business to improve, you can't continue to walk around living your life in a fog of negativity and scarcity.
Instead of putting all your effort into protecting yourself from potential threats, why not focus your energy on treating each person you come into contact with as a potential new best friend.
Our interactions these days are lacking basic humanity. In order to regain a sense of purpose and fulfillment, we need to go back to putting the focus on others, and on how we can help. We need to connect with their wants and needs, and then see how our skill set can be of use to them.
I think most importantly, we need to stop seeing other people as a potential "waste" of our time, money, or effort, and instead see them as friends, with similar goals and aspirations to our own.
There is so much that connects us if we just look for it and stop being afraid.
It's up to you to take the first step
If you want to do something that matters or build something of value, whether it's a business, a writing career, or a new product or service, it's up to you to take the first step. You have to be the one to take a chance on someone or something new.
Put yourself out there and do something for someone else today — without keeping score, and without worrying that you'll be played.
It's the only way you'll be able to genuinely serve others with the work you do.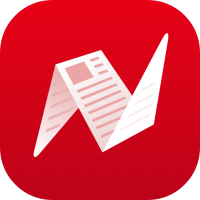 This is original content from NewsBreak's Creator Program. Join today to publish and share your own content.