To my surprise, personal finance expert Ramit Sethi agrees
I got the email notification just before lunch.
It was here!
When I first saw the box, though, I couldn't believe my eyes. The sheer size of it shocked me — and that was before I even tried to lift it!
How can something from the LEGO Store possibly weigh so much? I wondered about this as I struggled up the two flights of stairs carrying the monster.
I placed the box right at the top of our stairs so that it was the first thing Aaron would see when he got home from work that night. Then I went about my day, not giving it much more thought.
When he arrived home a few hours later, I went to the door to greet him. I wanted to see his reaction to the monstrosity that was blocking our entranceway.
At first, he looked confused, unsure of what on earth was sitting at the top of the stairs.
But as soon as it was within eye level and he could see the label on the box, the expression on his face did a 180. In a split second, he went from looking totally beat and half asleep to looking like a light bulb was shining from inside his face somewhere.
He looked at the LEGO symbol on the box and then glanced up at me, radiating excitement. It was a look I hadn't seen in what felt like ages — and it instantly melted my heart.
In that moment, I knew that no matter the price, this purchase was completely worth it.
The drudgery of Covid and the repeated cycle of lockdowns over the past year (along with the cancellation of everything we were looking forward to) had taken a toll on both of us, but it seemed to have hit Aaron harder at times.
I'd watched the spark slowly drain out of him as the months dragged on, wishing I could light him back up somehow. But I didn't know how.
At the beginning of the pandemic chaos, we'd both been temporarily laid off, and we'd decided that this was as good a time as any to finish renovations on our house. When he returned to work a few months later, the focus became paying off debt as quickly as possible, and when things slowly began opening back up, the focus then shifted to taking on side jobs on weekends to make up for lost time and earnings.
Our lives became all about work, work, work, with no time for play (and no thought given to its importance).
For a long time, we didn't even realize we had blinders on. But even worse, we didn't realize how much it was affecting us — and not for the better.
Around the same time, I was reading Ramit Sethi's best-selling book, I Will Teach You To Be Rich.
To my surprise, he actually talked a lot about the importance of budgeting for hobbies and things that make you happy alongside the things that you absolutely NEED to budget for, like your monthly fixed expenses (rent/mortgage, utilities, car payment/transportation, insurance, groceries, etc.).
Unlike many other personal finance experts, he recognizes that people aren't willing to completely give up the things they love now for some potential payoff later, which is why the typical advice of "stop spending money on anything that isn't absolutely crucial" never works.
He approaches the topic of budgeting from a different perspective, acknowledging that paying your bills, saving, and investing are all important — but so is spending your money in ways that bring you joy and make life feel worthwhile.
If you aren't getting any satisfaction out of the money you make, then what's the point? he argues.
I was starting to see that he had a point.
In the book, he actually advocates for spending 20–35% of your take-home pay on anything you want. He calls this budgeting category "guilt-free spending money." This portion is reserved for whatever lights you up and makes you feel connected to yourself.
Whether that's movies, travel, eating out, books, video games, collector sets, concerts or shows at the theatre, craft beer, expensive lattes, or shoes doesn't matter. It's completely up to you.
Sethi is all about conscious spending.
"Conscious spending isn't about cutting your spending on everything. That approach wouldn't last two days. It is, quite simply, about choosing the things you love enough to spend extravagantly on — and then cutting costs mercilessly on the things you don't love." — Ramit Sethi
This concept of conscious spending flicked a switch in my mind.
It made me realize something I'd failed to see for far too long: that we'd been prioritizing all of the other categories, but completely ignoring the "fun spending" category. It wasn't even on our radar.
And this is how Aaron and I had gotten completely off course.
We were viewing all spending on things that weren't absolutely crucial as unnecessary, or even that dreaded word — "frivolous."
The result?
We were miserable.
Of course, spending responsibly and taking care of what needs to be taken care of is essential. But what I'm (slowly) learning is that spending money on things that bring you joy and make you feel like yourself is equally important.
If building a 7,541-piece LEGO collector set of the Millennium Falcon ship from Star Wars is what makes you feel alive, then do that. If buying a new book that you've been dying to read ever since you first heard about it gives you something to look forward to, then do that.
There is no wrong way to spend your fun money — unless, of course, you aren't spending any on yourself at all!
Over the next couple of weeks, I watched my partner slowly come back to life as he lay on the floor for a couple of hours each night after work, building this LEGO masterpiece.
Although I didn't see the appeal in constructing what appeared to me as nothing more than an extremely complicated puzzle with thousands of tiny pieces and an instruction manual thicker than any other I'd ever seen, I saw how much it meant to him.
I saw him enter this world of fascination and intrigue every time he began to work on it, enjoying the process, just for the sake of it.
Observing him, I realized that people need that.
Humans need to feel joy, and to engage in things that make them feel happy and interested and challenged and excited. As adults, I think we forget that all too often.
But by ignoring the activities that touch our souls and fill us with that much-needed "spark" and zest for life, I think we do ourselves much more harm than good.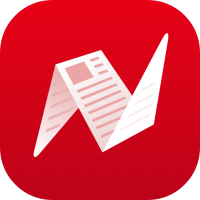 This is original content from NewsBreak's Creator Program. Join today to publish and share your own content.