Where I live, I've never seen more than a handful of bats flying around in the same area. There might be one or two soaring above my head at night if I'm outside, but they're so quick you can barely even catch a glimpse.
In fact, around here, the odd one is more likely to be sneaking into an old house somehow and flying around inside instead, scaring the life out of you when you first see it flying toward you.
I've always heard about these mysterious caves where bat colonies that number in the millions take to the skies all at once, creating massive swarms that darken the sky like black clouds. I've never witnessed this for myself, and can only imagine what a sight it must be!
If you're in Texas, though, you can have a front-row seat to the largest colony of bats in the world heading out to hunt for the night!
Just outside San Antonio, a bat colony that's double the population of New York City funnels out of Bracken Cave in clusters so big it looks like a tornado.
Each night before dusk, around 20 million Mexican free-tailed bats exit Bracken Cave en masse for a dusk to dawn feeding session. And according to National Geographic, the colony is so big that it can take up to four hours just for all of them to leave the cave—something you won't see anywhere else in the world.
"To watch a bat emergence during the summer months here is just a truly awesome, spectacular sight," says Fran Hutchins, Director of Bracken Cave Preserve.
Mexican free-tailed bats can fly up to 10,000 feet at around 60 mph. They can even fly up to 100 mph for short bursts, making them the fastest flying bats on the planet!
As their name suggests, they spend the winter in Mexico, flying to Texas for the spring. Near the end of June, females give birth to a single pup, nearly doubling the cave's bat population. What this means for viewers is that July and August are some of the best months with the highest numbers of bats flying overhead.
However, viewing space at the cave is limited, so you'll need to make a reservation in advance. Some viewing dates are limited to members of Bat Conservation International only, while others are open to the public. The next in-person bat flight open to the public with space still available is Saturday, August 28th. Tickets can be purchased online. There are also limited dates available in September, and registration opens on August 1st.
If you'd rather watch the bats from the comfort of your home, virtual experiences are also offered via Facebook, with some events coming up in August as well. Visit the website for more information and event dates and details.
Bat Conservation International is an organization dedicated to ending bat extinctions around the world, and on their website, they explain why bats matter and why we need to protect them:
Globally, bats provide vital ecosystem services in the form of insect pest consumption, plant pollination, and seed dispersal, making them essential to the health of global ecosystems.
Mexican free-tailed bats, in particular, are also a huge help to farmers in Texas, essentially providing free pest control and extermination for their crops.
These bats can each eat half their own body weight in insects every single night, with pregnant or nursing mothers eating 100% of their body weight each night. That means that a colony of 20 million bats can eat up to 270 tons of insects a night!
The bats are feeding primarily on agricultural pests in the area, so that is a really big economic service for the local farmers. — Fran Hutchins
But just how big a service is it?
Scientists estimate that insect-eating, or insectivorous, bats may save U.S. farmers roughly $23 billion each year by reducing crop damage and limiting the need for pesticides. — Bat Conservation International
I'd say that's a pretty good deal!
So, if you're interested in seeing these impressive swarms blacken the skies above you, check out the Texas Parks & Wildlife guide to find a bat-viewing location near you.
Bracken Cave may be home to the largest colony, but there are hundreds of other colonies all over Texas where you can marvel at these important mammals as they overwhelm the skies.
Who knows—you may even be inspired to join the cause to protect them from extinction, or to get involved in another way that makes a difference to bats worldwide—and to a healthy planet for us all!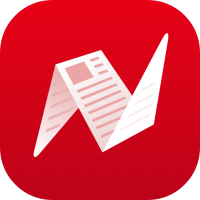 This is original content from NewsBreak's Creator Program. Join today to publish and share your own content.