I've never met anyone who doesn't love butterflies.
What's not to love? They're beautiful and elegant, providing you with a moment of grace as they flutter by on the wind, pollinating the flowers in your garden as they go. Often bright, bold colors, butterflies easily catch your eye as they pass, brightening up your day at the same time.
Butterflies aren't just pretty and fun to watch; they also play an important role in maintaining healthy ecosystems. But one kind of butterfly stands out among the crowd, beloved by many. Unfortunately, it's also in trouble.
The United States Department of Agriculture says:
The monarch butterfly (Danaus plexippus) is among the most recognized, studied, and loved of all of North America's insects. Children study monarchs in school. Researchers and citizen scientists track their migration and breeding. Conservationists and government agencies are concerned about threats to breeding, migration, and wintering habitats.
According to the National Wildlife Federation, in the last three decades (since the 1990s), the monarch population in North America has declined by approximately 90%. This is due to a wide variety of factors, including habitat loss and fragmentation, as grassland ecosystems are converted for agricultural use or urban development, as well as pesticide use and climate change.
However, all is not lost yet. There are still some areas around the country where you can enjoy the splendor of these beautiful insects—and Pismo Beach, California is one of the best.
The south and central coastal areas of California are where western monarch butterflies overwinter, but Pismo Beach has the ideal moderate climate that the monarchs prefer. It doesn't get too hot or too cold, and there's moisture in the air.
Generally speaking, Pismo State Beach Monarch Butterfly Grove has one of the largest overwintering western monarch populations according to California State Parks, and November through February is when you'll see them. The park is open daily from sunrise to sunset and is free to visit, so if you want to see the magic of these colorful creatures, a stop here is a good start.
But the sad thing is, the numbers you'll see today are nothing like they used to be.
Referring to 2020, the Xerces Society for Invertebrate Conservation reports that "fewer than 2,000 monarchs were counted in California's overwintering sites this winter—less than 0.01% of what it was in the 1980s."
That's why the monarchs need our help, and one of the keys to their survival is the presence of milkweed along their migratory flyways.
The U.S. Forest Service explains the importance of milkweed below:
Many butterflies have a single plant required as a food source for their larval form called a host plant. Milkweed is the host plant for the monarch butterfly. Without milkweed, the larva would not be able to develop into a butterfly.
So how can you help?
The NWF says one of the easiest ways to help is to plant a "pesticide-free monarch habitat garden filled with native milkweed and nectar plants." In order to find out which plants (including flowers, milkweed, shrubs, and trees) are native to your area and therefore safe to plant, check the list for California created by the Xerces Society. Be aware that accidentally planting non-native species could do much more harm than good, potentially infecting the butterflies with deadly parasites.
And if you want to help plant milkweed outside of your own property, check with local authorities first so that you'll know the best places to spread the seeds and what areas to avoid. In general, though, empty public spaces along roadsides or ditches are best.
If you want more information about how exactly to make "milkweed seed bombs," check out the instructions provided by Save Our Monarchs or order some online from Seed Balls. Then head out for a bike ride, run, or walk to do some "gardening" that will help this magical butterfly species survive, and hopefully thrive for decades to come.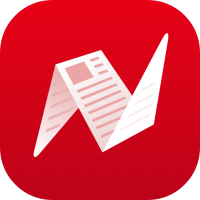 This is original content from NewsBreak's Creator Program. Join today to publish and share your own content.