I've always found elephant seals extremely odd-looking.
Compared to other seal species, such as the adorable fluffy white harp seal babies of the Arctic, or the round faces and bodies of the harbor seal, I've never been quite as drawn to elephant seals.
The pups may still be cute (as most baby animals are!), but the adult males are another story. Their oversized blubbery noses resembling an elephant's trunk hanging off their faces, combined with their enormous bodies have always made them seem a bit menacing to me.
And in some ways, they are! These giants participate in bloody battles to determine dominance and to defend their territory, often leaving wounds and scars on their bodies. But in ways I never understood before, these creatures are just as extraordinary as any other. They may not look the friendliest, but that doesn't mean they aren't worthy of our attention and respect.
And that's what the non-profit organization, Friends of the Elephant Seal, seeks to help people understand. Their website says they are "dedicated to educating people about elephant seals and other marine life and to teaching stewardship for the ocean off the central coast of California." The organization also runs outreach programs that involve a speakers bureau, school programs, internships, and community science projects. Plus, they offer plenty of information through their online resources.
But as with many things in life, experiencing something for yourself is often the best way to learn about it. And Californians are in luck, because according to Friends of the Elephant Seal, there is no easier place in the world to see an elephant seal than the Piedras Blancas State Marine Reserve in San Simeon, California.
This rookery, located at the southern tip of Big Sur, is home to a massive colony of elephant seals up to 17,000 strong along a single six-mile stretch of beach. And according to the San Simeon Chamber of Commerce, it's the "only elephant seal rookery in the world that is easily accessible, free, and open to the public every day of the year."
Located just off Highway 1, there is a large parking area with boardwalks nearby that take visitors to the viewing area platforms both north and south of the parking lot. From these platforms, you'll have a great vantage point to watch the drama unfold from a safe distance.
Though elephant seals can be spotted here year-round, there are a couple of prime viewing times, when the beaches of San Simeon are "center stage to a spectacle of battles, birthing, and breeding," according to Nat Geo WILD.
In preparation for breeding season, male elephant seals (called bulls), begin coming ashore in late November and early December to stake claim to a section of the beach through intimidation and if necessary, potentially brutal fights. And these conflicts are serious business when both parties can weigh between 3,500 to 5,000 pounds—roughly the same as a small truck or SUV!
The females begin arriving in December to give birth to their young, with some pups being born by mid-December. However, the majority of females will give birth in January, making this one of the best times to visit if you want to see lots of pups!
All in the span of just over four weeks, from the time of her arrival on the beach, a female will give birth, nurse and wean her pup, and mate for next year's birth! The babies weigh around 70 pounds at birth, but will grow to over 300 pounds during their four weeks of nursing. This is largely due to the high concentration of fat in their mother's milk.
Because they don't eat at all during their time on the beach, adults will lose up to 40% of their body weight during this period! A female's stay is generally around five weeks in total, while males may be fasting for over three months before returning to sea.
When you learn about their incredible life cycles and other interesting facts about the second largest seal in the world, you begin to develop a new appreciation for them—or at least, that's how I feel.
There's also a Visitor Center in San Simeon run by Friends of the Elephant Seal that you can stop at to talk to volunteer guides who will help you learn more. It's open daily from 10 am - 2 pm.
If I'm ever driving down the coast of California, I know where I'll be stopping!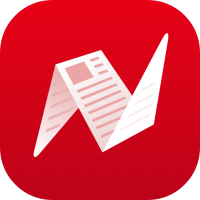 This is original content from NewsBreak's Creator Program. Join today to publish and share your own content.