The national symbol of America, the iconic Bald eagle, is magnificent in many ways.
Its large size, incredible sight, and razor-sharp beak and talons make it a skilled hunter and overall top predator of the skies.
It's widely known that Alaska is one of the best places to see these icons in the wild, where they feed on the rich salmon they scoop out of the icy waters. But there's another place where you're just as likely to get in on the action, although it probably isn't what you'd expect.
When I picture a Bald eagle soaring high above the trees, I always envision it to be somewhere far away from civilization or any man-made structure. It just seems to me that a bird like this would want nothing to do with humans. But in some places, Bald eagles have learned to use mankind's creations to their advantage.
One of those places is in Maryland, on the border between Cecil and Harford counties. Here, Bald eagles have become well acquainted with the Conowingo Dam, the largest dam in the state of Maryland and one of the largest hydroelectric dams in all of the United States. And it's only an hour's drive northeast of Baltimore—perfect for a day trip to see the hundreds of magnificent birds that come here in search of an easy meal.
Although no one knows for sure, it's thought that Conowingo has the largest concentration of Bald eagles on the East Coast, making it by far the best place on this side of the country to see this powerful hunter in flight. And because of this, it attracts bird watchers, eagle enthusiasts, and photographers looking to get that perfectly timed money shot.
So what makes this dam, of all places, such a magnet for Bald eagles?
It's kind of like an all-you-can-eat fish buffet!
Before the dam begins generating power, flashing lights and wailing sirens signal that a rise in water is about to occur at the river level. These warnings also signal to the eagles that dinner is about to be served!
When the dam is generating power, turbines funnel river water through the dam and release the water on the other side, and along for this wild ride are the fish that the eagles are waiting for. When the fish come out of the chute at river level, they're confused, stunned, or turned around (and sometimes literally upside down), which makes them easy pickings for the adept eagles.
The sudden abundance of fish every time power is generated turns this area into a feeding frenzy for the hundreds of eagles that gather here, making it a spectacle you won't see anywhere else—especially when these massive birds squabble over fish.
Bald eagles may be the symbol of our great nation, but they can also be sneaky, thieving scavengers. — Nat Geo WILD
Even though Bald eagles are expert hunters, they're not above petty theft.
According to the National Wildlife Federation, this is one of the reasons Benjamin Franklin is said to have preferred the wild turkey over the eagle as the country's national symbol. He thought Bald eagles were lazy hunters, preferring to steal from others rather than catch their own meal.
Franklin said, 'I wish the eagle had not been chosen as the representative of this country. He is a bird of bad moral character; he does not get his living honestly.' — NWF
Lazy or not, this thieving tendency makes for an exciting bird-watching session, with the possibility of several eagles fighting over fish mid-air. As they dive-bomb each other or try to sneak up from behind and snatch the fish out of one another's talons, a game of catch unfolds before the crowd's eyes, with different eagles catching and dropping the same poor fish as it falls from the sky.
Finally, the best scavenger (the one who successfully hangs onto the fish), will retreat to the treetops somewhere to eat its meal in peace.
While eagles can be seen at the Conowingo Dam year-round, the population becomes much more abundant during the winter months, when the food supply farther north becomes limited as the rivers and lakes freeze up.
So, if you want to see America's massive bird concentrated in numbers that'll amaze you, November, December, or January are the best time to come!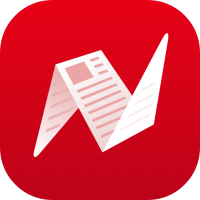 This is original content from NewsBreak's Creator Program. Join today to publish and share your own content.