I've always wondered what it would be like to hear bison thundering across the plains in the Wild West.
While this would have been a common sight to witness a few centuries ago, things are much different today. There are still a few successful modern-day herds of Plains bison roaming the United States, but not in the same way they did prior to the 19th century.
Back in the 18th century, almost 30 million Plains bison roamed North America. But by 1890, overhunting decimated the buffalo, with less than 1,000 roaming the plains. Thanks to conservation efforts and breeding programs, Plains bison have made an extraordinary comeback. — Nat Geo WILD
Due to those conservation efforts, the sound of thousands of hooves stomping the ground in a booming stampede is still possible to hear in certain places across America, and one of those places is Custer, South Dakota.
Custer State Park in South Dakota's Black Hills is made up of 71,000 acres and is home to one of the largest free-range bison herds on public land, averaging about 1,300 bison at any given time. Because Custer's grasslands can only sustain 1,500 bison and drought is an ongoing concern, an annual roundup and auction of this publicly-owned herd takes place.
The Custer Buffalo Roundup is one of the largest of its kind in America and draws thousands of people to the park each year to witness the loud, dusty excitement. This year's roundup will be held on Friday, September 24th, 2021, with the gates opening at 6:15 am so you can stake out the best spot at either the North or South viewing location. The roundup begins at 9:30 am, with the sorting to follow at 1 pm.
Plains bison are absolutely massive, weighing up to 2,000 pounds—the heaviest land animal in America. Despite their enormous size, bison are extremely agile and fast. They can outrun a horse, jump an obstacle up to six feet high, and plow through almost anything standing in their way with their incredible power and strength.
As you can imagine, bison are truly wild animals, posing a danger to anything in their vicinity. They're meant to be roaming free, and the cowboys and cowgirls who herd them during the annual roundup have to be alert and ready for anything, with a well-trained horse to get them out of harm's way if a bison becomes aggressive or charges at them.
The wranglers round up the herd and corral them into pens. From there, one by one, the bison enter a neck-down chute that's part of a steel trap—the only thing strong enough to hold them in place momentarily while park staff and volunteers gather information about them. This brief check-up involves determining their sex, age, and whether females are pregnant.
A sorting system determines which bison are released back to the herd and which will go to auction in November. Cows already nursing a calf are returned to the herd, while pregnant cows and some of the less fertile young bulls may be marked for auction. Before going to auction, though, the bison undergo an exam to certify that they're healthy.
The auction helps keep the herd's numbers in the park sustainable, making room for new calves to be born each year so that the herd can continue to thrive. The animals sold at the auction may join other herds across the country, or even help start a new herd, and the money raised helps maintain the park.
The National Bison Association has an event listing for the 55th Annual Bison Auction, set to take place on Saturday, November 6th, 2021 at 10 am, held at the Custer State Park Visitor Center.
According to South Dakota Game, Fish & Parks, Custer State Park is planning to build a new interpretive information center that would educate visitors on the bison herd and how the park manages it, as well as the history of the Custer Bison Roundup and Auction.
A KEVN article says the center is expected to open in the spring of 2022, so if you miss this year's roundup, 2022 might be a good year to catch this South Dakota tradition!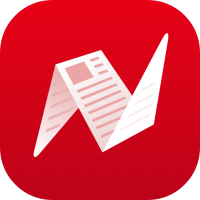 This is original content from NewsBreak's Creator Program. Join today to publish and share your own content.