Despite my astrological sign being a Scorpio, I have to admit that I don't know much about real-life scorpions.
Whether consciously or not, many people (including myself) have assigned them to the general list of 'creepy-crawly things to avoid' category when it comes to the natural world.
Much of this fear comes from the fact that scorpions are venomous, leading many people to believe that being stung by one equals death. But this is very rarely the case, especially in the United States. The San Diego Zoo Wildlife Alliance sheds some light on why this is the case below.
All scorpions have venom, but of the 1,500 or so species, only about 25 are considered life-threatening to humans, and only 2 of those are found in the US.
And even among those that are potentially life-threatening, fatalities are often due to allergic reactions in the individual that is stung, rather than the amount of venom injected by the scorpion. Nat Geo WILD says that in comparison, the strength and dose of the venom wielded by rattlesnakes or black widow spiders are much more dangerous to humans. Even the sting of the most deadly scorpion in the U.S. isn't toxic enough to kill the average adult.
In most cases, it will feel like a bee sting—uncomfortable and painful in the moment, but not life-ending (unless, of course, an allergic reaction occurs). This is why you should always seek advice from the Poison and Drug Information Center in the event that you are stung so that you'll know whether or not you need to seek medical treatment.
In saying that, getting stung is highly unlikely if you are dressed appropriately (closed-toed shoes and pants), give any scorpions you encounter plenty of space, and avoid trying to handle them—that is, unless you're with an expert or on a guided hike.
Now you're ready to go on a nighttime adventure you're sure to remember: searching for "glow-in-the-dark" giant desert hairy scorpions in Maricopa County, Arizona. This part of Arizona is home to the Sonoran Desert National Monument, 486,400 acres of public land created in 2001 to protect and conserve this "magnificent example of untrammeled Sonoran desert landscape."
Besides being an uncommon way to spend an evening, scorpion hunting is one way to learn more about these creatures while marveling at the blue-green color they appear when using ultraviolet light to observe them.
Scorpions can easily be seen at night with an ultraviolet light due to a fluorescent material found in their hard outer covering, which gives them a 'glow-in-the-dark' appearance. – San Diego Zoo Wildlife Alliance
Briefly capturing them and seeing them up close allows Arizona's wildlife biologists, who will be leading you on this adventure, to provide you with more information about their habitat, diet, behavior, life span, and much more­—and hopefully, to change your opinion about these arachnids and lessen the terror you may have previously associated with them.
Giant desert hairy scorpions, one of the species found in Arizona, is the largest scorpion in North America, growing up to 7 inches long. Amazingly, they can live to be 25 years old! Most scorpions hide during daylight hours, making the darkest nights the best time to see them. And seeing these creatures means witnessing hundreds of millions of years of history with your own eyes, according to National Geographic's United States of Animals.
They've been around in one form or another for at least 425 million years. A species that enduring is well worth a walk through the desert. – Quincy Dunn-Baker
I'd have to agree!
So, if you want the thrill of walking through the Sonoran Desert at night for a totally different perspective than you're probably used to, then join a "Friday Night Hike with the Ranger" this Friday, July 30th from 7-9 pm in Cave Creek, Arizona. Offered at Cave Creek Regional Park, these guided hikes take place every Friday night until the end of August, so you can pick a date that best suits you.
Another option is to search for scorpions with a ranger at Lost Dutchman State Park on August 14th at 7:30 pm.
Maybe Arizona's park rangers will be able to put your fears about this critter to rest by showing you that they're not "out to get you," or the fearsome killers they're made out to be.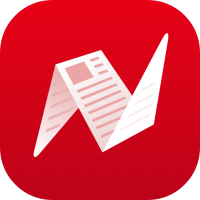 This is original content from NewsBreak's Creator Program. Join today to publish and share your own content.