I grew up in the country, and chickens were a normal part of life that I got used to seeing at farms in the area and at fairs. From my perspective, there didn't seem to be too much about chickens to get excited about.
But that was before I'd heard about the Greater prairie chicken that lives in the grasslands of the Midwest, and has a unique mating ritual unlike any other chicken that I'm aware of.
Prairie Chicken Dance Tours, one company offering birdwatching tours and transportation to the blinds, describes the chickens as:
Whimsical, charming, fascinating—and for most of the year, elusive—Southwest Nebraska's Greater Prairie Chickens strut their stuff in a spectacular show each Spring.
This chicken is so special that there's even a festival held in its honor every other year in April in Burwell, Nebraska, hosted by Calamus Outfitters.
So what makes a chicken so interesting?
Well, this species might be about the same size as a small domestic chicken—but what it lacks in size, it makes up for with other distinct features, like striped coloring and the bright orange air sacs that males have on either side of their neck. The males actually inflate these air sacs, which create a "booming" sound that's so loud, it can be heard up to a mile away!
Let's face it: none of this compares to a regular chicken.
And that's not all these little birds are capable of. Audubon's Guide to North American Birds says they also lower their heads, raise their tails, click their tail feathers, do their mating call, and stomp their feet really fast while making "hollow moaning sounds." They may even leap in the air, accompanied by loud cackling! They really give it everything they've got, putting on a mesmerizing display for those lucky enough to see it.
They exude all this effort, of course, to win breeding rights with the hens. According to National Geographic, only one or two males will get to mate, so the stakes are high and time is limited to display their best qualities. Mid-April is when the action peaks with hens choosing their mate, so this is the time to see the males sparring and trying to settle disputes over dominance and territory.
Despite their ability to travel great distances in search of food and to find suitable wintering grounds, these chickens return to the same place year after year to breed. The females will nest on the ground in tall, thick grasses, and the next year, they'll repeat the whole process again.
So don't miss this incredible mating dance that will "enchant, amaze and thrill you," according to Prairie Chicken Dance Tours.
The best time to view them is in the early morning, just as the sun is coming up. If you book an excursion with Calamus Outfitters, you'll get a guided viewing experience, transportation to the "official booming grounds" (blinds) just before sunrise, and breakfast following this one-of-a-kind display. Other packages can also be booked that include dinner and overnight stays.
They say it will be a bumpy ride via school bus, but witnessing these expressive 'booming' chickens is worth braving the chilly air and early morning wake-up call.
I have to say that I never expected to be interested in a chicken mating ritual, of all things, but the way locals describe it, it does sound like an experience you can't have anywhere else.
And that's something I'll always be interested in.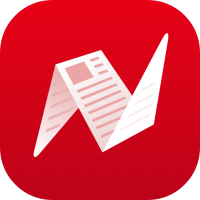 This is original content from NewsBreak's Creator Program. Join today to publish and share your own content.