Moose are one type of wildlife that simply commands respect.
If you're lucky enough to see one in the wild, their stature and presence just makes you stop and stare in awe. You wonder how something so big and stately could also be so quiet and graceful.
As the largest members of the deer family, bulls (males) are nothing short of enormous. Mature adults can be up to 7 feet tall from hoof to head and weigh up to 1,200 pounds, with an antler rack up to 6 feet wide!
That's not an animal you'd want to mess with or get in the way of, as it could easily do some real damage to mere mortals like us. Hardy creatures like this can stand colder, harsher climates farther north, and according to the National Wildlife Federation, they're usually found in "the northern regions of the United States, from Maine to Washington, throughout Canada, and into Alaska."
But in the last century and a half, they've started to make their way south through the Rocky Mountains, settling into new territory that never used to be considered moose country.
These days, North Park, Colorado, located just south of the Wyoming border, is "crawling with moose," according to Nat Geo WILD. The Rockies, with its "high peaks, frigid temperatures, and scattered vegetation" provide an ideal habitat for these massive mammals, and is part of the reason they've done so well here.
Jim Haskins, former Wildlife Manager of Colorado Parks and Wildlife says, "North Park is considered the moose capital of Colorado. People come from all over the world to see moose up here."
I have to admit that Colorado's Rocky Mountains are not where I'd expect to go to see a moose, but ever since 1978, when state wildlife experts relocated moose from Utah and Wyoming to the North Park area, that's been the case.
Colorado Parks and Wildlife's website says:
Since the transplants, our moose have thrived and expanded their range into good habitats. Colorado's moose population now approaches 3,000 animals statewide. Their numbers have grown so dramatically that limited hunting is offered in North Park, Middle Park and the Laramie River area.
Whereas only a few decades ago, it was extremely rare to spot a moose by chance in Colorado, that's not the case anymore. With the increase in population and the more open landscape of Colorado in comparison to the densely forested areas they inhabit in other regions, your chances of seeing a moose here today are much greater.
The best time to visit the North Park area is in the fall, from mid-September through October. That's mating season, and also when the moose are most active and wandering. You could see them at any time of day, and you might even see one crossing the street or foraging at the side of the road, so always be on the lookout to avoid accidents.
And if you're visiting in the summer and want to improve your chances even more, head toward wetlands.
Moose are excellent swimmers, and their ideal summer habitat is near bodies of water like shallow lakes and swamps, where they can cool off, keep their young safe, and eat wetland vegetation. They can even be seen diving under the surface to feed on weeds growing along the bed!
Regardless of whether you see them in marshy areas or crossing the road, it's sure to be an encounter that will leave you breathless.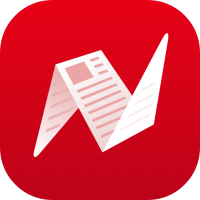 This is original content from NewsBreak's Creator Program. Join today to publish and share your own content.