It's well known that dolphins are extremely intelligent.
They've adapted to hunt in many different ways, with pods working together to create brilliant feeding techniques like bubble traps.
They are playful and curious creatures—and apparently, also daring.
At least, one particular pod of Atlantic bottlenose dolphins that live around Kiawah Island in South Carolina certainly is.
Nick Boehm, Nature Program Manager at Kiawah Island Golf Resort says these dolphins stay in the estuaries year-round and never really migrate anywhere. They use the local environment to their advantage and have figured out a way to use the region's barrier islands to aid them in their hunt.
For a clever creature like a dolphin, this isn't surprising. What is surprising, though, is that they hunt on land!
According to National Geographic, around 50 years ago, a pod taught themselves to hunt differently, using a brilliant but also very dangerous new technique called strand feeding. Since then, they've been passing the torch from generation to generation, teaching their young to use this strategy to catch fish.
Essentially, the dolphins use low tide to herd the fish into condensed areas where there's less room to escape. Then, once they're backed into a corner, the dolphins charge them, trapping them at the water's edge where there's nowhere to go but up onto the exposed muddy banks. Out of water, the fish are like sitting ducks, waiting to become part of the dolphins' feast. Dinner is served!
However, strand feeding doesn't just happen anywhere. Particular conditions are needed in order to ensure the dolphins have a good chance of success, and less risk of catastrophe (getting stuck on the shore, sunburn, injury, etc.).
As Milo's Wildlife explains,
Dolphins need an area of shore that has the right incline and is not too steep or too shallow. Plus, the shore itself must be smooth and not rocky or covered in mussel shells. This leads most of the strand feeding to occur in a handful of designated locations.
So what's the best place to witness this phenomenon for yourself?
Milo suggests Kiawah Beachwalker Park, the only public beach access on Kiawah Island. While the dolphins strand feed throughout the year, one of the best times to see them is the fall, from late September through November. That's when there's a plentiful supply of mullet, one of their favorite kinds of prey.
Although I can imagine how exciting it would be to see 400-600 pound dolphins up to 8 feet long rushing out of the water and up onto the soft, muddy banks, causing chaos and splashing everywhere while fish jump about on land, I'd still much rather see it in real life.
There's no doubt that this is an extremely unique way to see a dolphin in the wild—and a bonus is seeing their pink bellies!
As with any wild animal encounter, just remember to stay back at least 75 feet from the water's edge, give them lots of space, and don't interfere or cause them to change their behavior in any way.
If you respect their space and observe them from afar, you'll be rewarded with an unbelievable sight you'll never forget!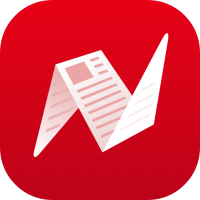 This is original content from NewsBreak's Creator Program. Join today to publish and share your own content.