There are plenty of animals around the world that are capable of things no human stands a chance at replicating.
Whether they thrive in the most hostile and extreme environments on earth, live at elevations humans can't even venture to safely, or possess unbelievable athletic abilities or sheer strength that's unfathomable to us, what some animals can do simply blows people away.
Take Bighorn Sheep, for example, which spend most of the year (and therefore most of their lives) at elevations as high as 12,000 feet—4,000 feet higher than humans can stand without suffering from altitude sickness.
Not only do they live at extreme altitudes way up in the Rocky Mountains, but they also make life on the edge of craggy rock faces and cliffs look like a breeze. They're equipped with such sure-footedness that they can bound down mountains using little ledges sticking out of a rock face with seemingly no effort!
I was fortunate to see a subspecies of Bighorn Sheep, called Dall Sheep, near the tops of mountains while on a trip to Alaska. It amazed me that they could successfully maneuver with such grace and skill in a landscape that, to us, would be extremely challenging and dangerous.
The Dall Sheep were impressive, but if you want to see the largest wild sheep in North America (with the most impressive horns), you need to head to Colorado. Here, you can see Rocky Mountain Bighorn Sheep battling it out for breeding rights during the annual rut.
One of the biggest native herds in the U.S., known as the Georgetown herd, inhabits the Rocky Mountains of Georgetown, just outside Denver. November is the best time to visit, as that's when the herd descends the mountain and the bachelors prepare to fight for their chance to mate with the herd's females.
Locals and visitors have been hosting an annual Bighorn Sheep Festival to celebrate these magnificent creatures and to watch them duke it out in an inspiring display of strength and stamina. Held each year on the second Saturday in November, this year's festival will be held on November 13th in Strousse Park from 10 am – 3 pm. Colorado's Tourism Office says there will be "children's activities, crafts, music, wildlife programs, hikes, tours, and more."
For most people, the highlight of this festival is witnessing the incredible head-butting spectacle the rams put on, and it's all centered around their horns. A mature ram's horns can grow up to four feet long, over one foot in circumference at the base, and can weigh a hefty 30 pounds! Their horns are their main weapon, and they function as a built-in airbag on their heads, softening the blow on impact.
And good thing, because they charge each other at speeds of up to 40 mph, which can create a whopping 800 pounds of force when they slam into each other. The impact of their knocking heads is so loud, in fact, it can be heard as far as a mile away!
Besides attending the festival, there are a couple of other ways to learn more about Bighorn Sheep, one of the most iconic wild animals in the Rocky Mountains, known as Colorado's state mammal. A Bighorn Sheep Viewing Station is located at the Gateway Visitor Center, where trained volunteers with Colorado Parks & Wildlife can help locate the sheep using binoculars and spotting scopes for those interested in seeing them and observing their behavior.
Visitors can also take a ride aboard the Georgetown Loop Railroad, which offers breathtaking mountain views along with the history of the town and information on Bighorn Sheep. Again, volunteers with CPW will be available to give you a brief info session about these sheep and their horns, and to answer questions.
If you're still not convinced, Jim Philips, a volunteer with Colorado Parks & Wildlife says:
Sheep are just the coolest animals that we have in this state. The stamina, the ability to survive, to go through the rigors of the rut, is just amazing.
I'd say that's a pretty good testimonial!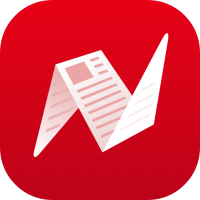 This is original content from NewsBreak's Creator Program. Join today to publish and share your own content.