The world is full of amazing creatures of all kinds.
Some of them are so tiny you'd barely notice them at all without a magnifying glass. But just because they're small doesn't mean they aren't mighty! Think of ants, for example, which can lift up to 20 times their own body weight and carry it for great distances. For something so small to be able to accomplish a feat like that is quite astonishing.
And then there are the great migrations to consider. Many different animal species undertake annual migrations thousands of miles long in search of food, water, ideal grounds to give birth to their young, etc., and those journeys are not for the faint of heart.
One type of bird fits into both of these categories, making it a superstar of the animal kingdom. Hummingbirds are the smallest birds by far, and yet, some species embark on an annual migration of at least 2,700 miles along the length of North America! Every fall, these amazing little birds fly all the way to Mexico from Alaska. That's a distance most humans would never even consider trying to cover on foot, but the world's smallest birds make it look easy!
Many people adore hummingbirds for their uniqueness and beauty. Known as "aerial acrobats," they're fascinating to watch as they hover, fly backward, and even upside down—the only bird species that can do any of these acrobatic moves. They're so quick and efficient that if you do happen to catch a glimpse of one, it always feels like you've been given a gift.
Watching one gracefully feed, hovering in and out, and hearing the humming of its little wings beating so fast you can't even see them moving, is something truly magical and special. And there's one place in particular where your chances of seeing many hummingbirds zooming all around you go way up!
In Hereford, Arizona, about 90 miles southeast of Tucson, there's an area called the Sky Islands. This is a land of incredible biodiversity, where two mountain ranges and two deserts merge. The climate is part tropical and part temperate, resulting in a desert oasis where diverse ecosystems thrive.
And it also makes for a perfect stop along the hummingbird's migratory route, serving up a nectar buffet for this pollinator to refuel.
If you love birdwatching and want to see different hummingbird species up close, book a stay at the Casa de San Pedro Bed & Breakfast in Hereford, Arizona, which has earned the designation of a "naturalist's haven." Located on 10 acres of land along the San Pedro River, the property itself is a great place to start your birdwatching experience. The owners put out multiple feeders around the yard, creating a birder's paradise in a serene, natural environment.
However, there's another special event that takes place at the Casa from 4-6 pm MST every Friday until the end of September, hosted by the Southeast Arizona Bird Observatory (SABO). Staff and volunteers at SABO participate in hummingbird banding sessions, where hummingbirds are briefly captured so that their populations and migratory patterns can be monitored in order to learn more about them and help protect them.
The hummingbirds are weighed, measured, and fitted with a numbered band before being released—and if you're lucky, you could be the one to release them! At no cost, visitors have the opportunity to hold these delicate birds in the palm of their hand for a brief moment before they take to the skies to continue their journey.
I've never imagined holding a hummingbird in my hand, and there certainly aren't many opportunities to see one this close up. According to SABO, "Capture rates and species diversity can vary dramatically through the season, but up to 30 hummingbirds of 7 species may be banded during a single 2-hour session." That sounds like a pretty amazing experience!
The Casa de San Pedro B&B also makes for a great home base for exploring more prime birding locations nearby, including the Ash Canyon Bird Sanctuary or the Riparian National Conservation Area. You can make a stop at the San Pedro House visitor center to learn more about the area and get information on the best birding locations.
If you want to experience a rare opportunity to hold a hummingbird while it prepares to take off, book your trip to southeast Arizona between early August and mid-September, as that's when the migration is at its peak.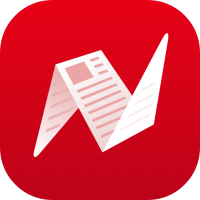 This is original content from NewsBreak's Creator Program. Join today to publish and share your own content.