Hawaii is one of those places that's on many people's bucket lists simply because it's got it all: waves, sandy beaches, laid back island vibes, mountains, volcanoes, lush greenery, sea breezes, swaying palm trees, a vibrant culture…and the list goes on.
The Hawaiian Islands have to be some of the most beautiful islands in the entire world. Every time I see pictures of the Kauai Coast or Maui's pristine beaches, for example, I'm awestruck. It seems impossible that something could be that beautiful—and yet, it really does exist. For me, Hawaii represents a land of adventure and breathtaking natural beauty,
If you're looking for a vacation that combines the ultimate outdoor experience with a down-to-earth lifestyle that has connection to nature at its heart, then Kulaniapia Farms is probably your best option.
As their website says:
The Kulaniapia experience is like no other, just minutes from town, but completely away. Whether you come for relaxation, adventure or both, nothing quite prepares you for how much you find of each.
Kulaniapia Farms sits on 42 lush, natural acres up on a hill overlooking the ocean. The entire property is completely off-grid and runs off solar and hydroelectric power. Also on the property is Hawaii's "largest privately accessible waterfall," 120-foot Kulaniapia Falls, which they draw power from.
Located just a 10-minute drive from Hilo on the Big Island, this incredible sustainable farm feels like its own oasis, away from the rest of the world.
The owners live by a farm-to-table philosophy and have crops, fruit trees, vegetable gardens, and farm animals on the property, allowing them to source food locally and prepare fresh and delicious meals. Guided tours of the farm are available for guests who want to learn more about their lifestyle and the food they grow.
Guests can also hire a private chef for dinner during their stay, or take a cooking class for an extra fee, where you can prepare your own gourmet lunch using ingredients collected right on the farm.
To us, 'farm-to-table' represents a commitment to sharing the freshest, most delicious food possible, while living in harmony with the environment. Let us share the magic of our farm with you! — Kulaniapia Farms
The property has three 120-square foot cabins that each sleep two people and rent for $119 per night. Each cabin has a wraparound lanai porch overlooking Hilo Bay off in the distance. The cabins are described as rustic, with the website saying, "It's more like camping than a hotel." Cabin guests have use of communal bathrooms, which are about 150 feet away, as well as a beautiful and spacious shared barn that houses a communal kitchen used by farmhands and guests alike. (Larger, more comfortable accommodations with private bathrooms can be found at the Inn, also on site.)
There are nature trails and bamboo gardens to explore, but the biggest draw is certainly the breathtaking waterfall that's just a 5-minute walk from the cabins. Kayaking or standup paddleboarding to the base of the falls is possible, but the biggest thrill of all is to rappel down the side of the waterfall!
Expert guides will provide you with a harness and everything you need for a safe and adventurous experience, and if you want to do some preparation in advance, you can also book a private outdoor yoga class to work on your flexibility, or a tightrope slacklining class to help with your balance.
Then, after your extreme sports experience, you can book a massage and let the sounds of the waterfall relax you as you take in the lush beauty of this Hawaiian paradise!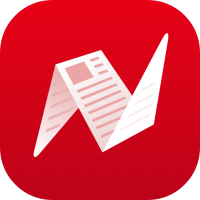 This is original content from NewsBreak's Creator Program. Join today to publish and share your own content.