The world is full of all kinds of amazing and beautiful natural landforms, but I think caves top the list when it comes to the weirdest.
I've been fortunate to explore some caves throughout my travels, including in Vietnam, where I literally got to float in a mud pool in complete darkness in the middle of a cave! That was an experience I'll never forget.
In general, I find caves both captivating and a bit eerie. You never know what's around the next corner, and they're usually damp, cool, and slippery—not exactly my ideal environment. With stalactites and stalagmites creating bizarre formations and a variety of odd colors throughout, it almost feels like you're in a completely different world.
They're fun to explore and make for a great place to spend a short time, but a cave is not somewhere I'd want to stay for long—or so I thought. That was before I learned of a luxury cave in the Ozarks, though.
Imagine a luxury home nearly 6,000 square feet with all the modern comforts you'd expect—wifi, a gourmet kitchen, a 75-inch TV, bedrooms with ensuite bathrooms and large beds, acres and acres of land for privacy and seclusion, etc. Now, transport that vision into a living cave, and you have Beckham Creek Cave Lodge.
This lodge has been featured in many publications as one of the most incredible and unique places to stay in the world! If you love adventure and unique experiences, crave seclusion, mountain beauty & solitude—then this place is for you! — Discover Arkansas
Located near Jasper, Arkansas, this unbelievable vacation rental is situated in the side of a cliff in the middle of the famed Ozark Mountains, which span across five states. Most visitors come here to enjoy the outdoor activities the region offers, but some prefer to explore the inside of the mountains instead—the caves.
Beckham Cave itself is believed to be about a mile and a half deep, but there are also many other caves in the area as well as on the 256-acre private property, where you're free to go spelunking for the day! Off-roading vehicles can also be rented for an additional cost, and helicopter rides can be arranged. Nearby Buffalo National River, managed by the National Park Service, offers a vast network of scenic hiking trails, horseback riding, canoeing, kayaking, fishing, and more.
However, if you just wanted to stay in and admire the natural architecture of the lodge, I wouldn't blame you.
Although it was first developed in the 1980s, the cave actually has a very colorful history spanning centuries. In an episode of The World's Most Amazing Vacation Rentals, one of the hosts, Luis D. Ortiz, describes the cave's many transformations over the years. He says:
Beckham Creek Cave is a naturally-formed cave whose first inhabitants were local Indigenous people. It was later rumored to be a hideout for an outlaw, and then a secret spot for brewing moonshine. Then in the '80s, it was converted into a full-out bomb shelter for $6 million, and then it became a nightclub! Now, the current owner has renovated it, spending another $1 million to turn it into this amazing luxury vacation rental it is today.
The owner has managed to create a one-of-a-kind property by incorporating the cave's natural elements into the design. Stalactites hanging from the ceiling help to section off the space and in some cases, even create the feel of a privacy wall. The drips and sounds of running water all add to the experience of living in a real cave. A natural waterfall slowly trickling down a huge rock formation in the living room is definitely the focal point, but the property is full of unique crevasses and exposed caverns to feast your eyes on.
With four bedrooms that each have a private bathroom, this luxury cave can sleep up to 12 people in total and rents for $1760 per night including tax. According to the website, a two-night minimum stay is required. Additional amenities such as a private chef or a sound therapy session can also be booked separately.
I never imagined wanting to sleep in a cave, but I have to admit that after seeing this incredible place, I may have changed my mind.
I am always on the lookout for those unique, once-in-a-lifetime types of experiences, and I don't think you can ask for more unique accommodations than a luxury cave in the side of a cliff!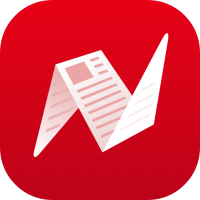 This is original content from NewsBreak's Creator Program. Join today to publish and share your own content.