When we're young, we believe anything's possible. We see everything through a lens of fun, with no thought or regard to what's "practical" or "reasonable."
To a kid, sleeping in a treehouse is definitely fun and magical, and that's all that matters. Many kids dream of having a treehouse in their backyard that's all their own—a special place they can escape to when they want to be alone or when they want to dream, uninhibited by "real life."
I was one of those kids who thought a treehouse or platform of some sort up in the trees would be a really awesome hideout, despite it never becoming a reality. As I got older, I started to dream more of a cool, comfortable loft I could escape to when I wanted some time to relax, preferably in nature somewhere.
And then I discovered an unbelievable dream vacation rental that has essentially combined the two ideas successfully, and my adult heart lit up. It's called the Alpaca Treehouse, and it's located in the East end of Atlanta, Georgia. I came across this magical getaway while watching a new Netflix series called The World's Most Amazing Vacation Rentals.
According to the program, treehouses are one of the fastest-growing rental types in the United States, and there are more than 2,500 treehouses available for rent worldwide. This is something I never would have imagined in my wildest dreams, but unique rental properties are becoming more and more popular around the world.
And the Alpaca Treehouse is nothing if not unique! Situated on a 3.5-acre working farm nestled within the city, the property boasts a beautiful bamboo forest that's 80 years old. And guess where you'll find the enchanted treehouse? That's right—in the bamboo forest!
The treehouse was built in a natural clearing and is surrounded by towering bamboo stalks, making it feel like you're in your own little private oasis. I think walking through a bamboo forest and arriving at this one-of-a-kind two-story treehouse would be a dream come true for anyone—even the adults out there who may have forgotten what it feels like to believe in magic and fun and playfulness!
The main floor of the treehouse stands 15 feet above the ground and has a wraparound terrace with bamboo banister railings, lots of windows to let the natural light in, a mini-fridge, a coffee maker, a compost toilet, and a pull-out couch. A bunk bed-style ladder leads to the loft bed on the upper level, and from up there you can see the incredible detail and natural beauty of this amazing rental. Both beds are queen size, and the Airbnb listing says the treehouse can sleep two people comfortably. A fully functioning bathroom with a walk-in shower, sink, and toilet is a short walk away.
The owner and host, Kara, built the treehouse using reclaimed materials. She says that when she first told people about her idea, everyone thought she was crazy. They all said it was a stupid idea and would be a complete waste of money, but according to Netflix, it's now become one of the most popular vacation rentals in the world!
As the website says:
The treehouse looms, as if sprouted in the jungle - assembled of reclaimed trees, vintage siding, 1890s stained glass, 1900s heart of pine floors, 120 year old colorful, salvaged beaded board, and century-old French doors and windows.
She put a lot of work into sealing everything and using all of the different elements to create a beautiful design that's bright and airy, with a playful and fun atmosphere, and that hard work and vision has paid off! The hosts on the show describe their experience sleeping in this treehouse as the ultimate childhood dream come true, and that feeling is part of what has made this rental so successful.
The treehouse is 240 square feet and has two beds and 1.5 bathrooms in total, sleeping up to three people. There's even a hanging Bali bed at the ground level for guests to lay down and relax, or sit and enjoy one of the property's other extremely unique features: the rescued animals wandering the grounds!
There are four alpacas and five llamas living on the farm, and guests can meet them, pet them, and even feed them baby carrots! Other resident animals at the sanctuary include chickens, rabbits, dogs, and cats. There's no doubt that animal lovers and outdoor enthusiasts would be completely at home and in heaven at this property.
In this case, the property itself is definitely an experience all on its own, but access to restaurants and other sightseeing opportunities or activities in Atlanta are a short 10-minute drive away if you do want to go exploring.
Now that I know what I've been missing out on every time I drive through the outskirts of Atlanta, there's no question that I'll be booking the Alpaca Treehouse next time around!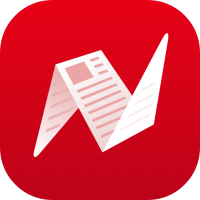 This is original content from NewsBreak's Creator Program. Join today to publish and share your own content.