I've always found sea lions fun to watch. They're so graceful and quick in the water, yet completely awkward-looking on land, and that contrast has always intrigued me.
One of my strongest memories of a sea lion was at an aquarium when I was younger. There was one lone sea lion sunning himself on a rock that we were watching, and every so often, he'd open one eye, almost as if to check that we were still there. Once he was sure he still had adoring fans looking at him, he could get back to the business of soaking up the sun with both eyes closed.
This little game of ours went on for what seemed like a long time, and each time he opened one eye and looked in our direction, I loved him a little bit more. Eventually, we had to leave, but I never forgot the little friend I made that day.
Apparently, though, it wasn't just my one little buddy that liked the attention.
In fact, hundreds of sea lions have staked out a spot where they're guaranteed to almost always have adoring human fans: bustling Pier 39 in San Francisco, California.
A colony of sea lions numbering in the hundreds has reportedly been coming to Pier 39's K-Dock for over three decades now, first arriving in late 1989. No one knows for sure what brought them here in the first place, but it's suspected that a huge herring run that coincided with the Loma Prieta Earthquake of the same year is likely behind it.
More and more sea lions began arriving and taking up roost on the docks of the pier, and within a couple of months, there were more than 500!
In an episode of United States of Animals, Sheila Chandor, Harbormaster at Pier 39, explains that it became crazy very quickly, with people having to almost fight their way down the docks peppered with sea lions to get to their boats.
All of a sudden, Pier 39 had a full-on sea lion "invasion" on their hands, and city officials had to scramble to come up with solutions. Ways to humanely scare them off or encourage them to move on were proposed, but in the end, it was the human tenants (boat owners) who were relocated to a different area of the docks.
This left the colony of sea lions to happily go about their business in their newfound paradise.
Chandor has grown to love and appreciate them over the years, saying,
I know that they're very smart, because look at what they've got here. There's no predators, they get easy access to their food supply, and lots of adoration from a big fan base.
Today, the sea lions are a famous fixture of Pier 39, bringing in tons of tourist traffic and delighting visitors and locals who stay to watch them interact.
And having so many to observe so closely has allowed researchers to learn more about them and their lives. They've discovered that this huge gathering is predominantly made up of males, who have migrated here in search of more food, while the females remain further south with their pups.
Males of all sizes and ages gather here to hunt and rest, and in the process, the larger, older males are actually teaching the younger ones how to interact and socialize.
If you want to learn more about them before or after your viewing experience, you can also visit the Sea Lion Center at Pier 39, where displays and videos can help you understand them better. Naturalists with Aquarium of the Bay also provide presentations and can answer any questions you may have.
In the Nat Geo WILD docuseries I watched, the show's narrator, Quincy Dunn-Baker, says:
The entire city has embraced the colony of sea lions, creating a rare chance for wild animals and humans to coexist in perfect harmony.
That's what you would call the best of both worlds, and I can't wait to see these adorable giants for myself!
Locals say winter (December through March) is the best time to visit, as that's when they gather in large numbers for the herring run. In recent years, however, some have been staying at the pier year-round, so you do have a chance of seeing a sea lion no matter when you go.
But if you can't make it in person, don't worry.
There's another way to see San Francisco's famous sea lions: Pier 39's Sea Lion Webcam!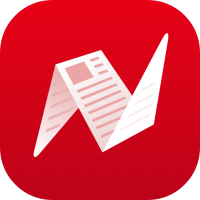 This is original content from NewsBreak's Creator Program. Join today to publish and share your own content.