Most people wouldn't go out in search of a monster.
While the term 'monster' can mean all sorts of things, it usually invokes fear, implying some large, horrible, scary creature.
But that's not always the case, and despite the myths and stories spewed about it, the Gila monsters found in the Sonoran Desert are proof of this.
For one thing, this 'monster' is less than two feet in length fully grown, and only weighs between 3-5 pounds—not exactly the picture of terror that a much larger animal might conjure. Secondly, they're bulky and generally slow-moving, making it fairly difficult to run into trouble with one in the first place. You'd have to really be trying to get bit or attempting to pick up a Gila monster, which you should never do!
So why is there so much fear around them then?
Well, anything that releases neurotoxic venom into its victim understandably causes humans to be wary of it—and in most cases, that's a good thing! Gila monsters are venomous, and their bite is extremely painful. However, there's no record of a human death due to a Gila monster bite. The NPS says, "Most human bites occur when someone purposely aggravates or tries to handle a Gila monster. If left alone, they are harmless."
The Gila monster is the largest lizard found in the United States, and one of only two venomous lizards in North America. They're also unique in a number of ways and have special features that allow them to survive in the hottest desert in North America!
They spend 95% of their lives in underground burrows, only coming out to hunt or mate. Because of the way their bodies function, they don't need to find water frequently. When they drink, they store excess water in their bladders (almost like filling up a water bottle), and then they can draw on the reserves to absorb water when needed. Amazingly, they can survive for up to 80 days without drinking any fresh water this way, according to Nat Geo WILD.
They also rarely eat, only requiring 3-4 meals per year to sustain themselves! When they do eat, though, they can consume up to a third of their body weight in one sitting, comprised solely of ground-nesting bird eggs and baby mammals. They can get through leaner times when food is scarce by living off fat stores in their tails.
Basically, they've got hidden storage spaces all over their bodies, making them well suited to life in hot, dry climates where finding both food and water can often be a challenge.
If you want to try your luck at spotting one in the wild, experts say that April, May, or June is the best time, as that's mating season and when they are most active. It's also prime feeding time, as many mammals give birth in the spring and many birds lay their eggs then as well.
The National Park Service reports some sightings in Saguaro National Park just outside Tucson, Arizona, and even has a Gila Monster Project underway to learn more about these amazing lizards.
There's no guarantee that you'll see one while driving through the park or hiking one of Saguaro's many trails, but if you do, there's no reason to fear it.
Dale DeNardo, a professor at Arizona State University, says:
In the spring, people like going for hikes. Gila monsters are out during the day, and so there's a little fear that maybe they'll come across one of these 'monsters,' and it could be a problematic thing. The reality is, if you come across a Gila monster, you're one very lucky person.
Not many people can say they've seen these reclusive creatures in the wild, so consider yourself fortunate if you happen to spot one.
Always remember to give them lots of space and use common sense when observing this fascinating monster, and it should be an experience to remember!
So, are you ready to go on your own 'Gila hike'?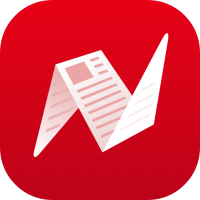 This is original content from NewsBreak's Creator Program. Join today to publish and share your own content.