When I think of great migrations, my mind automatically goes to land animals.
I think of the caribou in the Arctic, and the giant wildebeest herds of the Serengeti. Rarely do birds come to mind, even though they undertake some of the most amazing and most challenging migrations of all species on Earth.
There's one bird migration that's so spectacular to witness, even Dr. Jane Goodall comes to see it every year, and that's the Sandhill crane migration.
Hundreds of thousands of cranes embark on an annual journey that begins in Mexico and ends as far north as Siberia, where they'll nest for the summer. This lengthy migration route takes them right through the Central Flyway migration corridor, an area of America's Great Plains comprised of marsh and wetland habitats.
Sandhill cranes depend on these wetland habitats for survival during their migration, as they provide a refuge for the birds to rest, refuel, and search for a mate. One of the best places in the world to see the cranes is an 80-mile stretch of the Platte River in Wood River, Nebraska. This area is the largest roosting site for cranes, giving visitors prime seats to watch the show unfold.
In an episode of the United States of Animals, a Nat Geo WILD series, the narrator describes the Sandhill crane migration like this:
It's like center stage for nature's own Broadway play, complete with elegant dance moves, gorgeous scenery, and incredible costumes.
And there's no better place to witness it than the Crane Trust Nature & Visitor Center, which offers all different types of viewing experiences. You can take a guided tour in the early morning or evening with a group, or book a VIP overnight excursion, where you'll get access to a heated and private blind situated along the river with window slots that are glass-free for the perfect photo opportunity. Whether you're a pro wildlife photographer or not, the VIP treatment will have you feeling like you're right in the middle of all the excitement.
If you're wondering what exactly could be so exciting about a bunch of birds, surprisingly, the answer is a lot!
If you do choose to go and see them, you won't be disappointed. The cranes won't just be sitting there staring at you; they're actually very expressive. Sandhill cranes have over 40 different mating "displays," which almost look like a bird ballet. Males have been known to pick up sticks or grass in their beaks, throw it in the air, and jump up and down. They also have many other dance moves to entertain you while on the ground, including wing-flapping and bowing. But the real spectacle takes place in the air.
Watching the cranes in their natural habitat and listening to their bugles and trumpets is like being part of history. Chuck Cooper, CEO of Crane Trust says, "You really become part of nature. You realize this has been going on for millions of years, and it's been here the whole time."
When you take the time to think about the amazing journey these birds undertake, it becomes a privilege to be able to witness it for yourself. According to National Geographic, it's "an epic migration that's been happening for at least 34 million years."
This place is so special, in fact, that Dr. Jane Goodall has compared it to the Serengeti! With a nature lover like Goodall calling it breathtaking, it's no wonder that thousands of people come to the Platte River Valley every year in March for a chance to see the cranes' display.
For the best viewing experience, the experts at Crane Trust suggest going in the morning.
Community Coordinator Sandra Douglas says:
The mornings almost feel sort of sacred. We walk to the blinds in complete silence, and the birds slowly wake up. And then you start to be able to see their shapes. Then, as the sun really rises over the horizon, they come alive, and the sounds—it gives you goosebumps.
An event like this would really give new meaning to the expression, 'waking up with the birds.'
Although I'm by no means a bird enthusiast, I can't help but think that witnessing hundreds of thousands of cranes take to the skies in a massive swarm would be something worth seeing, even if it means waking up before dawn!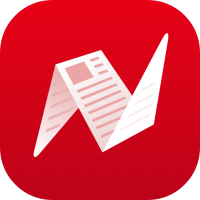 This is original content from NewsBreak's Creator Program. Join today to publish and share your own content.