When people picture a private island, some envision beautiful crystal clear waters, endless white sandy beaches, and a tropical drink in hand. Many associate private islands with luxury, and therefore with the rich—but that's not always the case.
While it's true that you generally pay more for privacy and exclusivity, not all islands are inaccessible to the average person. There are some amazing rentals situated on private islands around the world, even as far north as Alaska!
If you open your mind to new possibilities, there are all kinds of island vacations waiting for you that don't look like your typical beach paradise, including one in Sitka, Alaska.
A small coastal fishing village with a history spanning over 10,000 years, Sitka was first settled by the Native American Tlingit people. A land of rocky islands and hills, it looks a bit mystical on rainy days when the vibrant green trees are covered by fog hovering over the dark water below.
Colorful houses dotted along the water's edge and up the hills give it the feel of a true fishing village, but there's something else that always screams 'coastal settlement': a lighthouse. And here in Sitka, you can actually stay in one!
Lighthouses have long inspired fascination, but getting to sleep in one is a special treat. Staying in this one in Southeast Alaska ups the ante by offering a wonderfully unique way to see wildlife and explore a tranquil island. — Sitka Lighthouse
According to the show The World's Most Amazing Vacation Rentals, the Sitka Lighthouse is one of the only properties in the world where you can rent a lighthouse that's on a private island.
Located in the heart of Southeast Alaska on Rockwell Island, the property is one acre in total and has everything you need to feel comfortable and at home thanks to a recent remodel. The lighthouse has two bedrooms, 1.5 bathrooms, and can sleep up to six guests.
The owners have incorporated a ship theme into this vacation rental, using reclaimed wood salvaged from a 1930s cargo ship on the stairs, and a repurposed ship wheel as the base of one of the dining tables. There's even a stained glass window in the upstairs bedroom door with an image of the lighthouse welcoming you to your temporary room. I've never slept in a round room, but I can't imagine a better place to do it than in a lighthouse!
At the very top, there's a beautiful meditation room with huge windows, offering 360-degree views to take in the scenery. From there, you can step outside to a wrap-around viewing deck or walk the catwalk to a viewing platform where you can enjoy Alaska's natural beauty and even watch for wildlife.
The red light sitting atop the lighthouse was actually registered with the Coast Guard after its construction was completed in 1983, and today, ships passing by still use it to aid their navigation.
The property also features a classic front porch-style swing on an outside deck, a communal fire pit area, and a hot tub where you can watch the sun set over Sitka Sound. Your hosts will pick you up in town, deliver you to the lighthouse by water taxi, and then take you back again when your stay is over.
If you are up for a little adventure during your visit, you can use the kayaks, paddle boards, or small motorboat provided to go sightseeing on the water. Other popular activities in the area include guided sea kayaking and wildlife safaris, or chartering a private fishing vessel or expedition boat, and tours can be booked with operators recommended by the host to ensure you have a great time, no matter what you decide to do.
But even if you do nothing but relax, listen to the sounds of nature, and take in the unbelievable views Alaska is famous for, there's no doubt that this would still be an incredible experience—and one I'd love to have on my next trip to Alaska!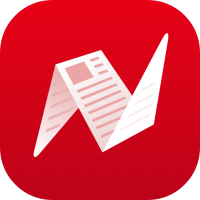 This is original content from NewsBreak's Creator Program. Join today to publish and share your own content.