I've always wanted to go to San Francisco. It's just one of those iconic American cities that somehow seems magical.
With tens of thousands of vacation rentals to choose from, finding a place to call your home base while visiting the Bay Area won't be a problem. The question is, what kind of rental are you looking for?
I love to try and find places that are a bit more unique than your average apartment/room rental, and in this part of California, there's one option that I never would have imagined existed: a historic ferryboat that's been converted into a house.
Located in the houseboat neighborhood of Sausalito, California, it's just north of the Golden Gate Bridge and across the bay from beautiful San Francisco.
The rental is called The Yellow Ferry, and it's got quite a fascinating history attached to it, which is a huge part of the appeal for those looking for something different when they're searching for accommodations while traveling. This boat is actually the oldest surviving wooden ferryboat on the West Coast! The boat's Airbnb listing says:
This is the American equivalent of renting a castle in Spain or an ancient stone villa in Tuscany, yet with the luxury and conveniences of a five-star hotel.
If it weren't for the spectacular water views of the bay and the wrap-around deck and viewing platform that makes you feel like you're sitting right on the water, you'd think you were in a normal house.
The owner has done some amazing restorations to a once-empty shell, including creating an impressive chef's kitchen to accompany the boat's three bedrooms and two bathrooms. In total, the property is 2,500 square feet and can sleep up to six guests.
Originally built and launched in 1888 as the "City of Seattle," this 'house' has lived many past lives which all converge to create the wonder and charm it exudes today. Owner Chris Tellis says he found the boat beached along the Oakland estuary back in 1956. Abandoned and left to rot, it was basically just an empty shell, but he saw an opportunity. After purchasing it for only $1,700, he set to work on restoring it.
If you look at the property from the outside, you can see a giant paddle wheel in the center of the house that shows you that this ferry really was in service in the 1800s. The owners have done a great job of showcasing the ferry's history by keeping some original aspects of its construction intact and using original features in the décor, while also upgrading it with modern conveniences.
Even the houseboat neighborhood it's located in has an interesting past.
Tellis explains how this houseboat village came to be in an episode of The World's Most Amazing Vacation Rentals.
After WWII, there were a lot of abandoned boats that were left here, and artists, seeing opportunity, moved in here, and there was an extremely vibrant community of painters, poets, and writers.
Today, the 2.2-acre lot Tellis purchased back in 1958 is now a marina with 23 houseboats and a dynamic community of people who love living on the water, close to nature. And if you rent this ferryboat, you get to experience life as a houseboat village resident, too! The houseboats making up this community are all different in style and size, and the residents are generally very friendly and welcoming.
"If these wooden walls could talk, they'd have a lot of stories," Tellis says. This is your chance to become a part of that story.
Kayaks, stand-up paddleboards, and other water sport equipment is included in the rental, and if you want to go exploring, Alcatraz and the Golden Gate Bridge are nearby. Plus, San Francisco is just a short drive or ferry ride away, so you can sightsee and wander this iconic city to your heart's content!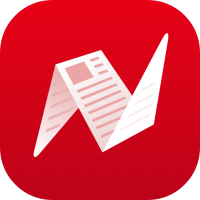 This is original content from NewsBreak's Creator Program. Join today to publish and share your own content.