I've always loved road trips, and I've been fortunate to take several of them throughout my life with my family and my partner.
While driving to your destination certainly isn't always the fastest option (or in some cases, even possible), I always enjoy the opportunity for exploration that it provides. Not only do you get to really take in the scenery as you travel, but you also have the freedom to make as many stops as you want to along the way.
I've always loved seeing and learning about the places I'm passing through en route to the end destination, which is something you miss out on when you travel by air. There's a sense of freedom that comes with hitting the open road, and I think that's why so many people set off on road trips every year.
Especially in 2020, when the pandemic grounded so many planes, cruises, and other large passenger vessels, many Americans turned to road trips as one of the only ways to get away for a few days. In fact, a new Netflix show called The World's Most Amazing Vacation Rentals says that in 2020, an estimated 23 million Americans took road trips!
One episode had the hosts road tripping through Utah in an adventure van, and everything in me was screaming to start planning my own escape.
Utah is an adventure lover's paradise, and with so much ruggedly beautiful natural terrain to explore, it makes sense that the popularity of the van life lifestyle has risen to great heights in the last decade.
After all, "Van life is all about hitting the open road and living out of your van while exploring amazing places," says Joanna Franco. And who doesn't want access to breathtaking places off the beaten path?
There's even an Adventure Van Expo coming up at the end of July at the Cache County Fairgrounds in Logan, Utah. The Expo will feature a number of van outfitters in the market, all offering variations of camper vans with different features, gadgets, configurations, etc.
One such company is called Storyteller Overland, which sells three different types of 4x4 vans. Their mission is to provide the means for all those who want it to have unlimited adventures in the great outdoors. As their website says:
We don't believe that grand adventures should be a luxury for just the few…we believe it is essential for all who hear the call of the wild and willingly pursue it.
These vans are incredible works of art with everything you'll need to keep you comfortable enough while you're out exploring the world. For example, Storyteller Overland's Beast MODE 4x4 van is equipped with 2 beds, a portable toilet, an indoor showerhead and basin, running water, a fridge, induction cooktop, and even a microwave. Amazingly, the tiny 86 square-foot inside can sleep up to four people.
The retail price to buy your own van is quite hefty, but if you just want to hit the road for a few days, you can always rent one instead.
One of the great things about road tripping around Utah is that approximately 70% of the land is public. The Bureau of Land Management (BLM) manages this land for public use on a first-come, first-served basis, and most campsites do not take reservations in advance. Visit Utah has an excellent guide with further information on how to camp on BLM lands that is definitely worth checking out.
One of these campsites is Mineral Bottom Canyon in Moab, Utah. Just imagine camping under the stars, eating and sitting outdoors with stunning red rock formations rising up all around you, and waking up with the rising sun IN the base of a canyon as you listen to the sounds of nature.
If you still aren't seeing the van life appeal, Visit Utah describes road trips in this state below:
These roads wind through The Mighty Five national parks, ski resorts, seven national forests, 44 state parks and more one of a kind towns than you'd be able to visit after a year living in your van. Each journey is a photographer's paradise, a hiker's nirvana, a Western historian's feast, and a geologist's dream world.
If that doesn't make you want to take off down the road, I don't know what will!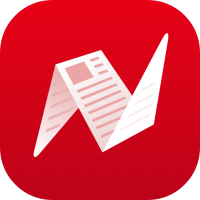 This is original content from NewsBreak's Creator Program. Join today to publish and share your own content.