I recently learned that Alaska is home to some pretty massive sand dunes that are 100 feet tall in some places.
This was a huge surprise to me because I've always associated sand dunes with desert landscapes—and Alaska is by no means a desert. As far as I'm concerned, it's a vast wilderness and wildlife haven that transforms from an oasis of lush greenery and rushing rivers in the spring and summer to a frozen tundra in the winter months. Nowhere in there was I aware of sand dunes.
But then I discovered the biggest sand dunes in all of North America, and all of a sudden, Alaska's dunes seemed tiny in comparison.
Great Sand Dunes National Park and Preserve in Colorado almost wipes Alaska's dunes right off the map, making for another mind-boggling experience.
In a distinctive corner of south-central Colorado, you don't need snow to sled. And you don't need an ocean to go to the beach. — Centennial Travel
This is a national park full of varied landscapes and many different types of terrain, including alpine tundra, grasslands, shrublands, dune fields, and wetlands. It's also a place full of extreme temperature ranges, so it's best to come prepared. The U.S. Department of the Interior's blog says sand surface temperatures can range from 150 degrees during summer afternoons to -20 degrees on a winter's night! You definitely don't want to be out on the dunes in the heat of the day when the sun is beating down.
The dune field here stretches more than 30 square miles, and Centennial Travel explains how they were formed:
The dune field resulted when mountain streams deposited sand into prehistoric shallow lakes in the San Luis Valley and the lakes eventually dried up. Wind took over from there, sculpting the sand into towering mounds.
And that sculpting would have taken tens of thousands of years!
There are six types of dunes found within the park, but two of them stand far above the rest: Star Dune, reaching 750 feet tall, and High Dune, standing 699 feet tall.
I recently hiked up a ski hill that was about the same height, and it was extremely steep and challenging. I was huffing and puffing by the time I reached the top, but the view from up there was stunning! Now I'm just imagining hills of the same height—but made of sand! It's almost impossible for me to picture it, which is why I want to see them in person.
Besides staring at the dunes in wonder (which is probably what I'd spend most of my time doing), there are plenty of activities to keep you busy on a trip to Great Sand Dunes National Park. For starters, sand sledding and sandboarding down the dunes are popular with the thrill-seekers, and you can rent sand sleds year-round from outfitters near the park. The NPS provides a list of rental companies here.
Many visitors hike the dunes, providing a unique perspective you can only get by exploring a place for yourself. Private operators also offer horseback rides, guided overnight backpacking tours, or off-roading four-wheel-drive tours tailored to the type of adventure you're looking for. No matter how you choose to explore this wonderland, it's sure to be memorable!
As impressive as Colorado's dunes are, they're only the ninth-tallest in the world, according to Much Better Adventures Magazine, which published a guide to the tallest sand dunes in the world.
It's hard to believe that dunes this tall could be dwarfed by something even bigger. All I know is that I can't wait to explore them for myself!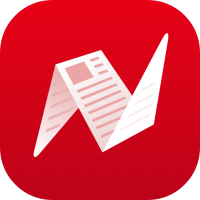 This is original content from NewsBreak's Creator Program. Join today to publish and share your own content.