I'm used to seeing donkeys on farms, grazing out in the fields alongside cows, goats, or sheep. Where I'm from, donkeys are known to be guard animals, watching over livestock and protecting them from predators.
I've even been to a donkey sanctuary once, where I saw all kinds of adorable donkeys being nursed back to health, or given a safe home free of abuse or neglect. This sanctuary took in donkeys for owners who weren't able to care for them properly. Run entirely on volunteer efforts, it was a heart-warming place, and I quickly fell in love with the donkeys.
But my vision of donkeys as farm animals or pets contrasts greatly with the wild burros of Oatman, Arizona, who regularly roam freely throughout the town, drawing the attention of both locals and visitors.
Visit Arizona's website says,
You've got to see Oatman to believe it. This tiny town is in a rugged area carved out of the wilderness by determined miners and now populated by more wild burros than people.
Nat Geo WILD describes the burros as "a pack of outcasts from the days of the Wild West," and that's exactly what they are!
Oatman was the site of an old mining camp back in the early 1900s when gold was discovered here. At the time, miners used the burros to haul heavy loads of ore because they were the hardiest of all pack animals.
Their strong, sturdy legs and stocky bodies allowed them to carry up to 30% of their body weight on their backs, and this made them the ideal method of transport­—the "tugboats of the mines."
However, when World War II caused the mines around Oatman to shut down, the burros were simply let loose—only, they keep coming back to town.
It's not an uncommon sight to see "wild" burros strolling down the streets of Oatman, interacting with people, poking their heads into shops, and even watching the daily Wild West Shootouts take place between Oatman's oldest gunfighter organizations alongside the crowds.
Although they're technically wild donkeys, they're extremely friendly and habituated to humans, seeming to fit right in in this old western town. You can see Oatman's burros year-round, but the best time to visit to capitalize on good weather is October or March.
So, if you're looking for something a little bit different, a trip to Oatman may be in order.
After all,
Where else can you walk the streets of a historic gold town and meet the friendly, four-legged critters whose ancestors worked the mines? — Quincy Dunn-Adams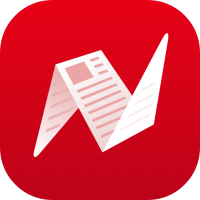 This is original content from NewsBreak's Creator Program. Join today to publish and share your own content.