Many things come to mind when I picture New York City: The Statue of Liberty, unbelievable skyscrapers, a sea of yellow taxicabs, bustling streets, and Central Park, to name a few.
But tropical parrots definitely aren't on that list. Pigeons, maybe—but not parakeets.
They really don't belong here. Parrots in New York? Parrots in Brooklyn!? I mean, that's a crazy idea! — Steve Baldwin, Founder of Brooklyn Parrots
It might be crazy­, but it is true.
The first sightings were actually as far back as 1967, and since then, monk parakeets, known for their distinctive bright green color, have learned how to thrive in the big city. With hundreds of them now roaming freely throughout New York's boroughs, you have a good chance of seeing them—if you know where to look.
And that's where Steve Baldwin can help you out. He is a parrot enthusiast and amateur ornithologist who's been leading people on "parrot safaris" for years. He knows the best places to look, and he'll give you a guided tour along with some background on the fascinating history of how these parrots came to be at home in such an unexpected place.
One of those places is the Green-Wood Cemetery—a Victorian cemetery in the middle of Brooklyn.
Here, the parakeets have built a massive nest at the top of the cemetery's main gatehouse. From the ground, it appears to be nothing more than a towering pile of sticks precariously thrown together, but it's actually quite intricate and complex.
For starters, it's a shared nest where the whole community lives, and everyone contributes to ensure it's maintained and functional. It's kind of like an apartment building, with separate units contained within the whole.
"This nest has been here for many, many years, and it's grown over time. It took thousands and thousands of parrot hours to achieve," Baldwin explains. "Each one of those little holes leads into a little apartment with multiple rooms."
Communal living also helps them survive the cold winter weather, because the shared body heat from all the residents is an insulator. But there are other benefits to living in communes as well, like having extra sets of eyes on the lookout for danger (like the hawks flying overhead).
Despite many New Yorkers believing that an exotic bird like this wouldn't be able to adapt to the elements here, they've been managing to hold on for over 50 years.
Some locals even see the parakeets as helpful in their own way. Baldwin says that at Green-Wood Cemetery, the parakeets' presence keeps the pigeons away, which in turn protects the architecture of the main gate's Gothic spires. Since pigeon droppings are acidic, they'd eventually cause destruction and decay.
So in their own odd way, they're preserving the building. — Steve Baldwin
Green-Wood Cemetery isn't the only place to spot the bright splashes of green, though. Brooklyn College is another great place to see them, and according to Brooklyn Parrots, there are many other colonies around New York City.
Keep in mind that utility poles are another of their favorite nesting places, as the transformers give off heat and make for a comfortable cocoon inside.
The parakeets are here year-round, so you have an excellent chance of encountering this unexpected addition to the concrete jungles of New York!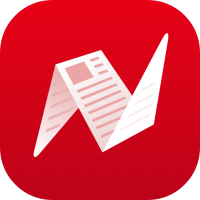 This is original content from NewsBreak's Creator Program. Join today to publish and share your own content.