When it comes to Florida's wildlife, manatees have become one of the state's icons.
Thousands of people who come to Florida on vacation each year make a point of seeing the manatees (myself included), and they hold a special place in the hearts of many local residents. It's not hard to see why—they're adorable! Without a doubt, manatees are the gentle giants of Florida's waterways.
While I've often heard them referred to as 'sea cows' due to their grazing behavior, their closest living relatives are actually elephants. National Geographic says that 50 million years ago, manatees walked on land, and they still have many characteristics in common with their elephant cousins, such as their skin, their long upper lips—and apparently, even toenails! I had no idea they had toenails, and I've been swimming with them! I guess I missed that somehow.
In an article on surprising manatee facts, PBS NewsHour writes:
Manatees have three or four tiny nails at the end of each flipper, similar to an elephant's toenails. They also have prehensile upper lips, a very shrunken version of an elephant's trunk, that they use their lips to grasp and pull food into their mouths.
So where can you see these "elephants of the sea?"
Well, the most popular spot by far is Crystal River, the only place in Florida where you can legally swim alongside manatees on guided tours with certified operators.
But there's a lesser-known hot spot on the shores of Tampa Bay: Big Bend Power Station.
Though surprising at first, when you realize why they've been known to gather here in the hundreds, it starts to make sense.
Manatees can grow up to 10 feet in length and weigh anywhere from 500 to 1300 pounds. Their large, round bodies make them look almost comical, like an oversized balloon animal. But despite their large size, they actually have very little body fat, and this means they can't tolerate cooler water temperatures.
Prolonged exposure to temperatures below 63 degrees can be fatal for them, and during a cold front over the winter months, water temperatures can dip to the 40s and 50s in the Gulf of Mexico, meaning they need to find warmer sanctuaries. So, they head farther inland, making their way into shallow coastal waters such as rivers, springs, bays, and canals where temperatures are higher.
In The United States of Animals, Jamie Woodlee of Environmental Tech at Tampa Electric says,
Big Bend is a coal-fired plant, so we bring cold water in to cool the piping to create the steam to generate the power, and then we release the warm water back on this side. So it's gotten to be kind of like a winter spa for manatees.
Tampa Electric even has a Manatee Viewing Center where you can see hundreds of normally solitary manatees hanging out together, slowly grazing along the bottom of the canal and surfacing every so often to breathe. There's also an environmental education building with displays providing information about manatees and their habitat, beautiful butterfly gardens, and a coastal habitat trail.
Today, Big Bend's discharge canal is a state and federally designated manatee sanctuary that provides critical protection from the cold for these unique, gentle animals. — Tampa Electric
For such large creatures, they're surprisingly graceful and move effortlessly through their watery world. They're completely harmless to us, but they do need our help.
"It is an endangered animal," Woodlee says. "I think that if we teach people about the manatees, and they see them, you can't help but go, 'Oh, yeah, we've got to protect them.'"
And that perfectly describes my own manatee encounter. I came away from that experience with a newfound love and respect for them.
"They're very endearing animals, and I don't know how you could not love a manatee," says Bob Bonde, a biologist with the U.S. Geological Survey.
To see this lovable sea creature for yourself, come to Big Bend's "manmade manatee hot tub" between November and mid-April. And remember—the colder the day, the more manatees there are likely to be!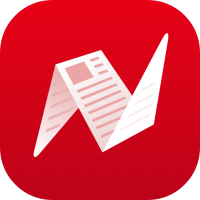 This is original content from NewsBreak's Creator Program. Join today to publish and share your own content.