Whenever my partner and I travel, we're always on the lookout for new beers to try.
I've been a beer drinker for over a decade now, but it wasn't until after university that I started to branch out from the few staples I relied on and started exploring the fascinating world of microbreweries.
My brother-in-law had been experimenting with home brewing some small batches, and I started to become interested in the flavors and styles he would talk about making. It got me wondering just how many different kinds of beer were out there, and what I might like best.
From that point on, I was on a mission to experience all the world of craft beer had to offer, and when I met my partner, this became a shared interest of ours. By traveling, attending beer festivals, and seeking out new breweries with flight options, we slowly started to see just how vast and extremely varied this newfound world really was. The possibilities and flavors and colors were endless!
With our mission in mind, we headed to the Florida Keys for a short vacation, eager to taste the flavors of 'The Sunshine State.' We weren't disappointed!
Below are two breweries in the Florida Keys we recommend checking out next time you're traveling in Florida's south:
Before you even make it inside, you already feel like you're living the island life. A huge, beautiful mural of sea creatures stretches around the outside of the building, welcoming you at the brewery's entrance. This is a place you want to sit and stay awhile. Located along the pier at the historic seaport, it has the ultimate Key West lifestyle of boating and fishing just steps away!
We sat at an open-air window booth with the roll doors up and watched people wandering the pier while we daydreamed about one of the boats in the harbor being ours someday! Every kind of boat you can imagine was docked there in the Key West Bight Marina, from catamarans to sailboats to fishing boats to fancy yachts.
The brewery itself was a large, open-concept space with plenty of good beer on tap to taste. An added bonus was trying some famous key lime pie here, which was as good as they say!
You can't miss it, as it's right off Overseas Hwy. This was our first stop while making our way down to Key West. We arrived just after they'd opened around 11 am, and as a result, had the place to ourselves!
The taproom itself was tiny, but the large beer selection made up for what it lacked in physical space. Islamorada Brewery made us feel like we had finally reached the Florida Keys, with its colorful array of bright yellow, green, and turquoise paint.
They also have an outdoor beer garden where you can kick off your shoes and sit amongst the sand and palm trees while you enjoy a flight. The brewery is dog-friendly, child-friendly, and even has a food truck ready to serve you up some delicious treats.
The beer itself matches the island theme and lifestyle: light, sunny, tropical flavours. They even have a Key Lime Hibiscus Ale on tap! With names like "Pirate's Passion," "Sandbar Sunday," and "No Tanlines," you're sure to find a flavor and style you love.
Since we last visited almost five years ago, there have been some additions to the craft beer scene here. You can now add First Flight and Florida Keys Brewing Co. to your list of stops, as well as a handful of restaurants and pubs offering a selection of craft beer on tap.
The world of craft beer keeps changing and expanding, and that's one of the things we love most about it!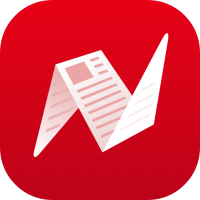 Photo: Taken by Author