While many travelers flock to overpriced hotel chains, others seek the true Florida Keys experience out on the water surrounded by nature. — Boat Camping Key West
A few years ago, my partner and I were planning a trip to the Florida Keys.
We were driving down to Key West from Ontario, Canada, and wanted to stay somewhere fun once we finally reached our destination—27 hours and 2,778 km (1,726 miles) later.
Anytime we travel, we try to look beyond the multitude of standard hotel options, in search of a more unique experience. We figure there will always be hotels, and while they're certainly more comfortable, they're usually a lot less memorable.
As we get older, we may not always like the idea of staying in more "rugged" accommodations, so the time to have these interesting and off-the-beaten-path experiences is now.
So what did we do for accommodation in Key West?
We rented a sailboat!
For three nights, we used this tranquil little 22-foot Catalina sailboat, called "The Mangrove Mango," as our home base for exploring the rest of the island. And I have to say, it was truly a memorable experience! There's nothing like waking up to the sound of the water gently lapping the sides of the boat, the smell of the sea filling your lungs as you breathe in deep.
Part of the adventure was just getting to the boat! Unlike your typical rental, you can't just drive up to the door, walk right in, and start unloading.
The boat was moored out in the bay just offshore in the east end of Key West. We met our host at a parking lot just across the street from Cow Key Channel, where our temporary home awaited us! Our host led us to a set of kayaks in the mangroves lining the road, and then we followed her out to the channel, paddling behind her.
She gave us a quick tour of the boat along with some tips and tricks, like how to properly use the Porta-Potty toilet and solar shower on the outside deck, and how to secure the boat anytime we went out to explore. After she got us settled in, she was off, leaving us to enjoy our floating home and this incredible experience.
We spent the next few days sunbathing on the (tiny) bow, relaxing, indulging in some local beers made by the Florida Beer Company, kayaking around the mangrove-lined channels all around the boat, star-gazing through the open hatch above our cozy triangle-shaped bed, floating, swimming and snorkelling in the channel, and generally just soaking up the sounds of nature.
The listing itself says:
This space is basically an unusual and peaceful place to lay your head and live like a pirate (practically camping). Rustic accommodations! Budget 'boat camping' ideal for 2 backpackers/adventure travelers. Fun and adventurous. It is an affordable option in town and ideal for people who like to be in touch with nature, learn about the world of boating, & want to see a different side of the Keys.
They do warn you that you'll be "roughing it," and that's exactly what it was like! But if you're the adventurous type, it won't be anything you can't handle. For us, it was just the right amount of rustic.
However, there have also been some changes and upgrades since our stay. It's worth mentioning that they've greatly improved the amenities and ease of getting to the boat! They've built a walkout dock where the kayaks are tethered, and there's even a "base camp" of sorts at the kayak launch which guests have access to throughout their stay. Here you'll find hammocks, a barbeque, a rustic tiki shower, games, and picnic tables, as well as all the safety equipment you'll need (paddles, life jackets, etc.)
So, if you're looking for an adventure, or just something a little different for your next trip, try browsing the "Unique Stays" section on Airbnb before you book that hotel. There are all kinds of fascinating and beautiful places to call home temporarily while you're out exploring the world.
You might find that the memories you make will be well worth any temporary inconvenience—like having to kayak to your bed!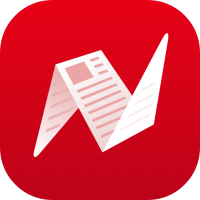 Photo: Taken by Author